Afternoon Selection With Guest Jack Law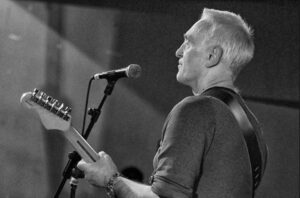 Jack Law
Glasgow-based singer/songwriter, JACK LAW, is Ian Oliphant's guest on this week's edition of the Afternoon Selection – Monday, June 18.
Jack has been writing and performing solo and in bands since the early 1970s.
He'll be bringing Ian up to date on his music and performing live in the studio as well.
• Afternoon Selection with Ian Oliphant – With Guest JACK LAW – Monday, June 18, 2023, from 2 to 4 pm.
http://www.jacklawsongs.com/
---