Album of the Week – Hanneke Cassel 'Infinite Brightness'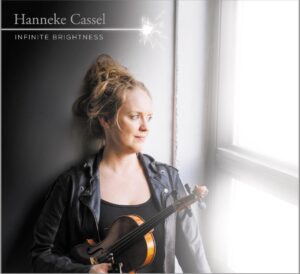 The title of fiddler Hanneke Cassel's latest album, Infinite Brightness, isn't derived from any of its nine songs, yet it perfectly encapsulates all of them.
Rooted in influences from Scotland's Isle of Skye and Nova Scotia's Cape Breton, this irresistibly bright, sweet and tender, all-instrumental album taps into musical traditions carried to North America by immigrants and passed down through generations.
Oregon native, Hanneke became steeped in those traditions early on – and, in career that spans two decades, she has helped redefine what it means to be a modern fiddler.
Infinite Brightness is a perfect example.
She will be discussing her music with Patrick Quinn today (Saturday, June 16) on the Album of the Week Show at midday.
• Album of the Week Show – Hanneke Cassels with Patrick Quinn, 12 noon – Saturday, June 16.
---