Album of the Week – Duncan Chisholm 'Black Cuillin'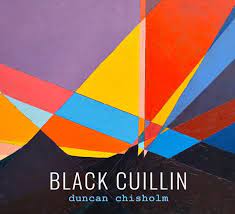 Black Cuillin is renowned composer and acclaimed fiddle player, Duncan Chisholm's tenth solo album.

Exquisitely played and carefully crafted it's a stunning release that draws inspiration from the mountain wilderness on the Isle of Skye to tell of a dream journey through this landscape over a day and a night.
Black Cuillin has been described as "truly the music of the high mountains, the music of the skies and the stars."
Duncan wrote most of the tunes but also collaborated with Ross Ainslie and Hamish Napier. Other tracks were composed by Iain MacFarlane, Donald Shaw, Hamish Napier and Phil Cunningham.

A founder member of Wolfstone, Duncan has also performed with Runrig and guested on albums by the likes of Beth Nielsen Chapman, Julie Fowlis, Runrig and Donnie Munro.

This new gem features Duncan on fiddle with Ross Ainslie (whistles); Hamish Napier (piano & keyboard); Donald Shaw (piano & keyboard); Ross Hamilton (electric guitar and bass); Patsy Reid (fiddle); Martin O'Neill (bodhran); Jarlath Henderson (uilleann pipes); Malcolm Jones (electric guitar) and strings by Clockwork Sessions.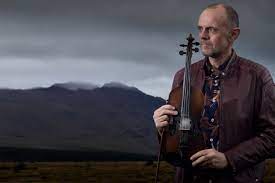 Duncan will be talking about the songs on our Album of the Week Show today (April 1) at midday.

• Album of the Week Show: Duncan Chisholm in Conversation with Liz Clark – Auntie Liz – Saturday, 1st April 2023 at midday.
---