Album of the Week – Martin Hayes & The Common Ground Ensemble 'Peggy's Dream'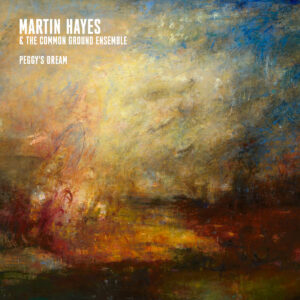 Martin Hayes is one of the world's most celebrated fiddle players and an influential figure in Irish traditional music.
On this superb album with the Common Ground Ensemble – dedicated to the memory of his mother, Peggy and his great friend Dennis Cahill – Hayes features traditional Irish music complemented by improvisation, arrangement, jazz, avant-garde and cutting edge, contemporary classical music.
The concept of this latest Hayes' project emerged gradually in recent years while producing and curating concerts for various festivals, often bringing together fresh collaborations and forming special ensembles for these events.
The Ensemble musicians have different backgrounds but the various genres are interwoven in a way that gives each musician's remarkable talents the space to shine and to have fun.
Finding what's new, challenging and progressive in the tradition has been a hallmark of Hayes' career even though the foundations of his music remain firmly rooted in the music of East Co Clare.
The Common Ground Ensemble is the latest stage in Hayes' life-long musical journey – one that will continue to evolve for years to come.
"You have to accept that perfection may elude you forever," he says. "But that's OK because music isn't about perfection. For me it's more about heart, feeling, trust, freedom, communication and true aliveness in the moment."
You can hear him talk more about the album and his music with Patrick Quinn on the Album of the Week Show today (Saturday, October 14) at midday.
• ALBUM OF THE WEEK SHOW – MARTIN HAYES OF THE COMMON GROUND ENSEMBLE – WITH PATRICK QUINN – 12 TO 1 PM.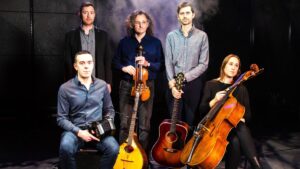 http://www.martinhayes.com/martin-hayes-the-common-ground-ensemble
---