Album Of The Week – Peatbog Faeries 'I See A World'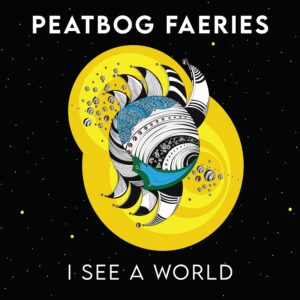 The Peatbog Faeries have created yet more dramatic and daring folk-fusion sounds on their latest album 'I See a World.'
Hailing from the Isle of Skye, they are an imaginative band and this upbeat collection also sees them place an increased focus on vocal arrangements.
Peter Morrison, Ross Couper, Innes Watson, Tom Salter, Norman Willmore, Innes Hutton and Stu Brown are confident in their distinct style, making music, which is completely original, upbeat and intense.
This album was largely inspired by a week-long writing trip on Skye designed to integrate new members Norman, Stu and Innes with the rest of the group.
It turned out to be an extremely fruitful. Peter said: "It feels great to get this new album out into the world and to showcase our growth and development. The fresh perspectives and creative input have elevated our signature sound, making 'I See a World' an entirely new listening experience."
The Peatbog Faeries have built up a number of accolades over the years, including the Scots Trad Music Live Act of the Year Award – twice – and the Hands Up for Trad Landmark Award.
They will be launching the album at Edinburgh's Queens Hall on Sunday 13 August.
Peter's conversation with Auntie Liz Clark on our Album of the Week Show can be heard here:
https://www.mixcloud.com/celt95fm/album-of-the-week-saturday-05-august-2023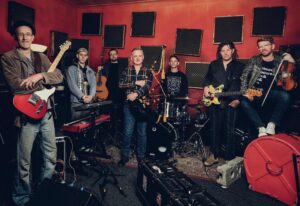 Tour dates: Queens Hall, Edinburgh – Sunday 13 August Fèis na Mara, Arisaig – Thursday 7 September Canterbury Festival, Kent – Saturday 4 November Old Woollen, Farsley – Sunday 5 November Universal Hall, Findhorn – Friday 17 November Church Dundee – Saturday 18 November
---