Album Of The Week – Seán Gray 'Fixed Assets'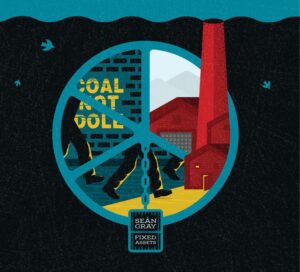 This unique ten-track release has already been hailed as a "mighty contribution" to Scotland's folk history.
Glasgow-based, Ayrshire native, Seán Gray is established in the international folk community as a session player, as a past member of the award-winning Paul McKenna Band, and the recipient of a prestigious Celtic Connections' New Voices composing commission.
And what he has created with 'Fixed Assets' is a first.
Seán said: "I can tell you for definite that there is no one who has taken the lyrics from a living poet – Rab Wilson – to make an album about Ayrshire mining communities in Lallans Scots."
This album is deeply musical, lyrically compelling, beautifully considered and arranged, embracing celebrated Ayrshire poet, Rab Wilson's words and Gray's responsive compositions.
Seán plays acoustic and electric guitar, wooden flute and provides the warm vocals that grace eight of the ten tracks while Rab contributes a spoken word piece.
A conversation about the record with Seán and Liz Clark can be heard on our Album of the Week Show here: https://www.mixcloud.com/celt95fm/album-of-the-week-saturday-29-july-2023/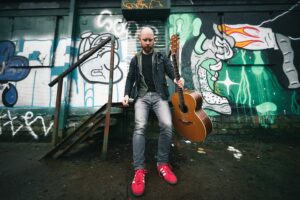 Picture – Seán Gray
---