Award Winning Chloe Matharu – On Gerry's Jukebox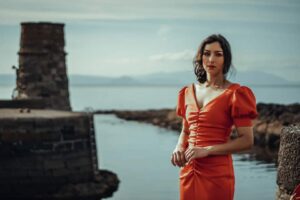 CHLOE MATHARU
Gerry Maguire welcomes Celtic Music Radio's 2022 Album of the Year winner, Chloe Matharu to his show this week (Wednesday, November 15).
Singer/songwriter and Celtic harpist, Chloe, has won widespread acclaim for her debut release, Small Voyages.
Having gigged throughout the UK this year, she's looking forward to 2024 as a trip to Australia for a series of dates is on her schedule.
Her tour Down Under will be among the topics for discussion during her chat with Gerry with the show starting at 4 pm.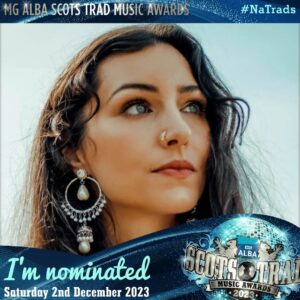 .
Chloe, who's from Wemyss Bay, has also been nominated in the MG Alba Scots Trad Music Awards and you can vote via this link:
https://projects.handsupfortrad.scot/scotstradmusicawards/voting/
GERRY'S JUKEBOX with special guest, CHLOE MATHARU – Wednesday, November 15 from 4 pm.
---