Celtic & Folk Fusions – Singer/songwriter Claire Hastings Guests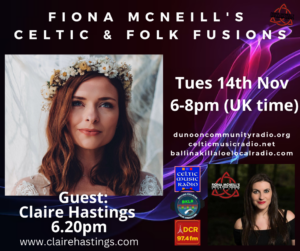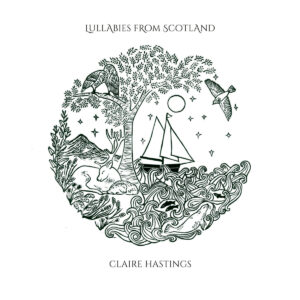 Singer/songwriter, Claire Hastings, whose 2023 release 'Lullabies From Scotland' was Album of the Week on Celtic Music Radio in September, is the guest on Fiona McNeill's Celtic & Folk Fusions this week.
Claire's third solo album was the result of her studies of Scottish lullabies for a delightful collection that includes one self-penned song.
There will be lots of chat about the album and also Claire's plans for the year ahead.
Meanwhile, Celtic & Folk Fusions has been nominated in the MG ALBA Scots Trad Music Awards in the "Trad Music in the Media" category 8.
It's a public vote so you can vote for Fiona here: http://www.surveymonkey.co.uk/r/TradAwards2023
Voting closes on November 19.
Fiona said: "It's great to be nominated again – I was in the finals in 2020 with Celtic & Folk Fusions."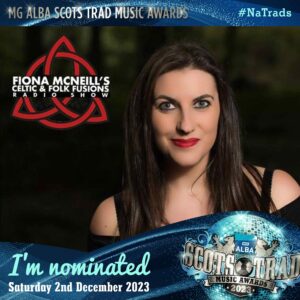 • FIONA MCNEILL'S CELTIC & FOLK FUSIONS – WITH SPECIAL GUEST, CLAIRE HASTINGS – TUESDAY, NOVEMBER 14 STARTING AT 6 PM.
https://www.clairehastings.com/
---