Danny Kyle Open Stage Showcase At Celtic Connections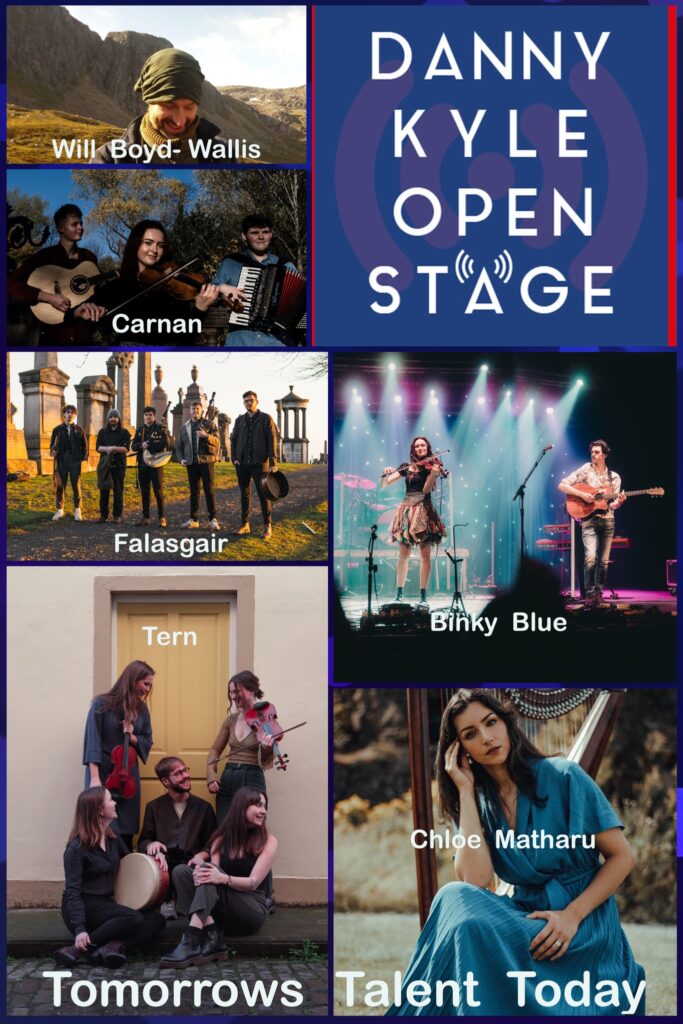 It's the final day showcase at the Danny Kyle Open Stage at Celtic Connections, celebrating its 30th anniversary, today (Sunday, February 5, 2023.)
The show promises to be a real musical treat and it is going out live at 5 pm with station presenter, Auntie Liz Clark hosting.
Binky Blue – CÀRNAN – Chloe Matharu – Falasgair – Tern and Will Boyd-Wallis will be taking to the stage for the 24th year of the "Danny's."
Liz said: "There was a stunning array of talent at DKOS this year and all those who took part performed so well. I thank them all and also the people who attended and helped make the DKOS such a success. The sound and stage technical team plus the Concert Hall front of house volunteers for Celtic Connections cannot be thanked enough, either.
"Today's showcase is going to be just marvellous, a fitting finale to the 24th Danny Kyle Open Stage."
• DANNY KYLE OPEN STAGE SHOWCASE, LIVE AT 5 PM today (Sunday, February 5.)
---