Dougie MacLean & Jamie MacLean – FLO
FLO is a brand new instrumental album written, performed and produced by Dougie MacLean and Jamie MacLean In Butterstone Studios during the autumn and winter 2021.
Dougie MacLean combines forces with son Jamie MacLean who is an accomplished composer, musician and recording artist in his own right. His first solo release was the album Footsteps From Home which provided the soundtrack to the award winning documentary film " Sherpas Speak". Both have studios in Perthshire.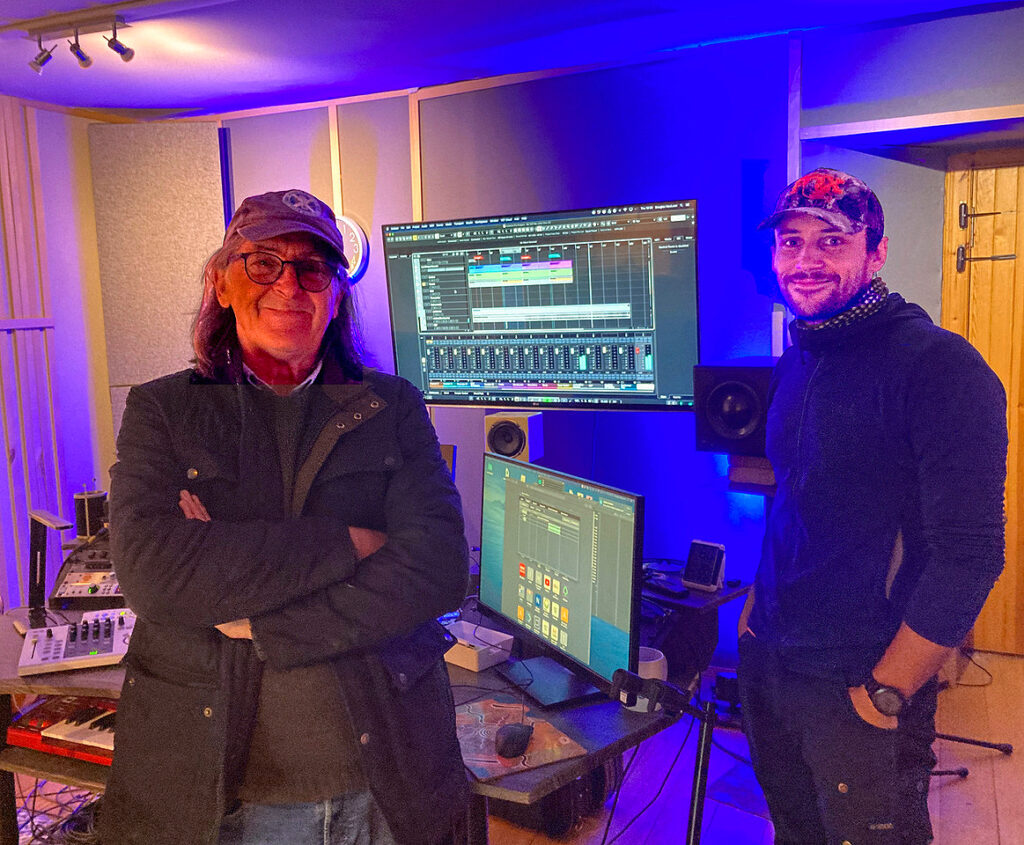 As the title indicates, many of the evocative tracks, ranging from the powerful and epic to the moody and gentle, are inspired by Scotland's wonderland of rivers, lochs and glens – an intoxicating brew of lilting and memorable harmonies.

Peter Hounam, Award Winning Investigative Journalist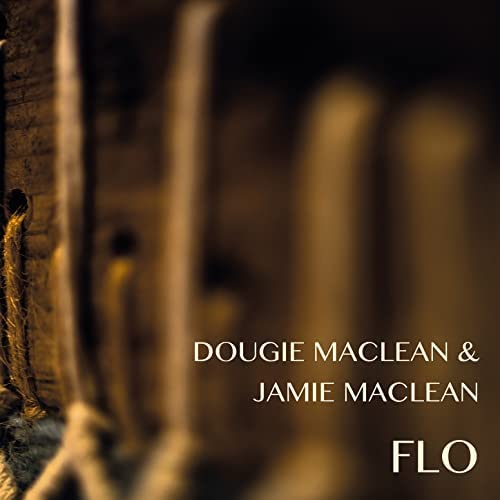 Dougie MacLean has built an international reputation as songwriter, composer and extraordinary performer on his own terms. This talent has taken his performance to concerts and festivals all over the world and to the stages of Carnegie Hall in New York, London's Festival Theatre and the Sydney Opera House. Other appearances of note include sharing the stage with Lou Reed and Eddi Reader in the grounds of Culzean Castle at the Burns and A' That festival, featuring on the BBC Hogmanay programme from Edinburgh Castle with James Taylor and sharing the bill with the legendary Mavis Staples at Glasgow's Royal Concert Hall.
His songs have been covered by hosts of artists including Scottish stars Paolo Nutini & Amy MacDonald, Irish greats Ronan Keating, Mary & Frances Black, Dolores Keane, Deanta and Cara Dillon, and Grammy award winning US country singer Kathy Mattea. His anthem Caledonia has topped the Scottish charts and become one of Scotland's most popular contemporary songs. His music has been used in Hollywood films (eg Last of the Mohicans), TV Drama (eg BBC's A Mugs Game) and he has been the subject of three BBC TV Specials (The Land – Songs of Dougie MacLean, SongRoads and Clann na Mara – Children of the Sea).
Dougie was awarded an OBE in the New Years Honors list in recognition of his services to music and charity. He has also recently received two prestigious Tartan Cleff Awards, been inducted into the Scottish Music Hall of Fame and given a Lifetime Achievement Award by the BBC.
On Saturday 26th March, Dougie will perform his 129th live stream from The Old Mill, Cardney Steadings in Perthshire. There will be a small audience and streaming tickets can be gotten at Dougie MacLean Live
---