Festival Fling – Looking Ahead With Auntie Liz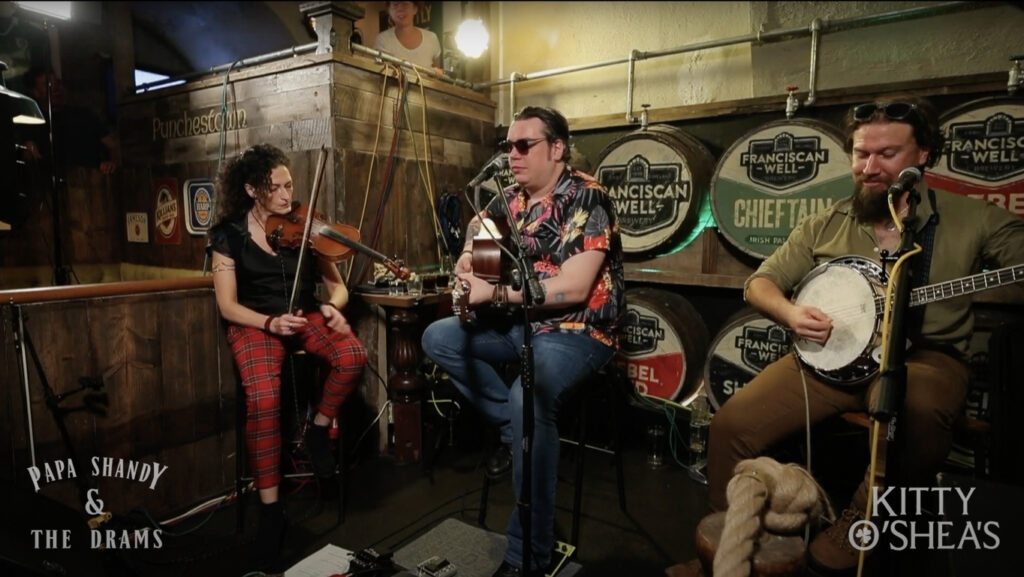 Today's Festival Fling with Auntie Liz Clark is taking a look ahead to the excellent festivals coming our way.

And joining her will be festival favourites, Pappa Shandy & The Drams, who celebrated their 10th anniversary in style in their beloved Kitty O'Shea's in Glasgow – a standing room only gig but with space for the dancers.

Kieran Sinclair (vocals and guitar): Gavin Clark (banjo) and Tracey Muir on fiddle are current band members and their playlist mix of traditional numbers, self-penned songs and firm classics goes down a treat with festival goers.

Their debut album, One A'er the Eight, was a station Album of the Week when it was released back in 2013.

"This will be a lively show with terrific music as we look forward to many a fine festival," said Liz.
FESTIVAL FLING WITH AUNTIE LIZ CLARK – 2 to 4 PM TODAY (SATURDAY, APRIL 22).

https://www.facebook.com/papashandyandthedrams/?locale=en_GB
---