Travels With My Auntie Liz – Girvan Folk Festival Spotlight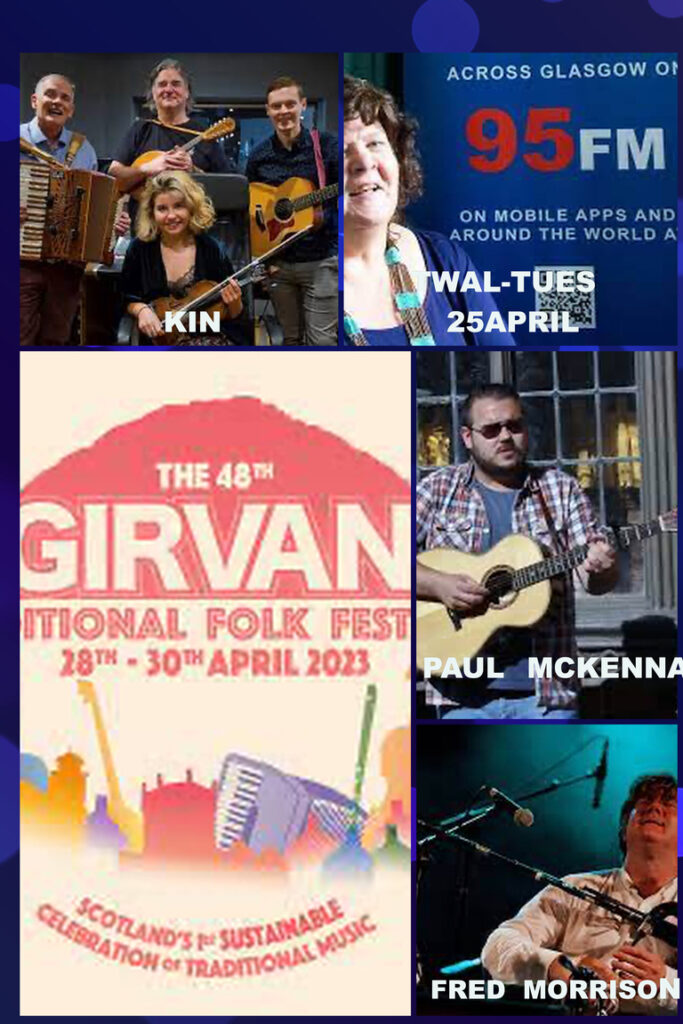 The 48th Girvan Traditional Folk Festival gets under way later this week (April 28) and Auntie Liz Clark is focusing on it on her show today (Tuesday, April 25) at 8 pm.

She will be chatting with Kin and Paul McKenna, who are on the opening night line-up – on Friday, April 28 – as well as Fred Morrison and Ali Hutton who take to the stage on Sunday evening (April 30.)

Liz will also play some new releases and listener requests while looking forward to the Moniaive Festival, which takes place from May 5 – 7. So, a packed show to savour.

• Travels With Auntie Liz: Tuesday, April 25, 8 – 10 pm.

https://www.facebook.com/kinlivemusic
https://www.facebook.com/thepaulmckennaband
https://www.facebook.com/fredmorrisonmusic https://twitter.com/AlihuttonPipes
https://www.facebook.com/girvanfestival
https://www.facebook.com/groups/516207438499853
---