New On Fridays – Bob Liddle's Box and Fiddle Show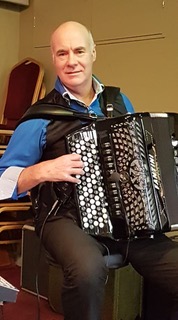 The station is pleased to welcome new presenter, Bob Liddle whose Box and Fiddle Show will be broadcast on Fridays at 5 pm, starting this week (December 2)

It will focus on accordion and fiddle music, not just from Scotland, but from elsewhere as well, as Irish, French, Scandinavian, Italian and North American music will feature regularly in addition to jazz and Cajun.

Bob, an accordionist and multi-instrumentalist playing both solo and with his band, The Blackthorne Ceilidh Band, has released four albums of accordion music, all produced in his home studio, the latter two being all of his own compositions.

Bob is delighted to be joining Celtic Music Radio and he says he can be contacted for requests etc. on: bob.liddle@celticmusicradio.net
Bob Liddle's Box and Fiddle Show, 5 pm Fridays.
---