Trail West – Countless Isles & Endless Miles
​Trail West are a band leading the thriving scene of Gaels in the city of Glasgow.
Having started out as a four-piece line-up with strong links to the Hebridean Isles of Tiree and South Uist, Trail West now perform as a six-piece outfit with the addition of Jonathan Gillespie from Glasgow on keyboard and vocals along with Allan J Nairn from Ardnamurchan on electric guitar.
To date they have released four albums, showing the band's progression with a wide selection of songs becoming an integral part of their repertoire alongside the recognisable accordion and whistle combination of Seonaidh MacIntyre and Ian Smith.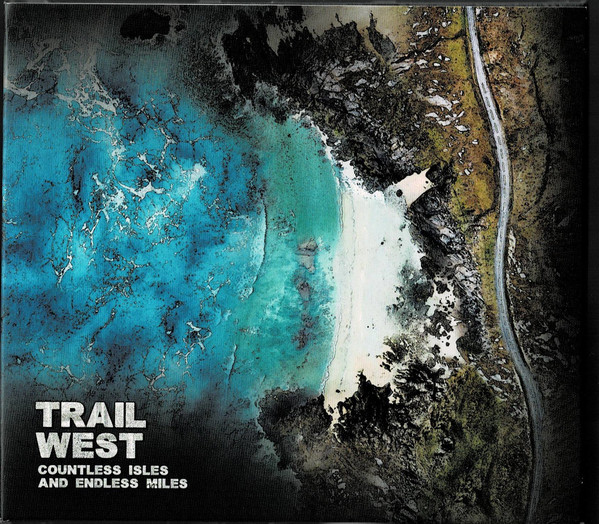 2020 was supposed to be a very special milestone, celebrating Ten Years of Trail West. As with the majority of events over the course of the year, the celebrations were put on hold, including the main event which was a first-ever headline show in the famous Barrowland Ballroom in Glasgow. 

Despite the restrictions, the 10th year could not pass without some form of celebration and in November, Trail West announced their fourth album, 'Countless Isles and Endless Miles', most of which was recorded in February before the restrictions came in but which was subsequently delayed due to Covid-19.
Trail West are:
Alain Campbell: Guitar/ Whistles
Allan Nairn: Electric Guitar
Andrew Findlater/ Drums
Ian Smith: Accordion
Jonathan Gillespie: Keyboard
Seonaidh MacIntyre: Whistles/ Pipes/ Vocals & Guitar
---