Album of the Week – Dallahan 'Speak of The Devil'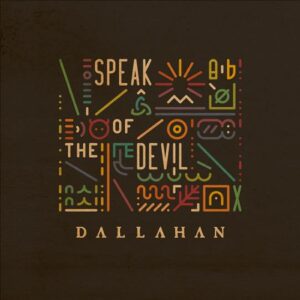 Dallahan enjoy a well-deserved reputation for delivering world-folk music in a stunning and appealing style.
Forged in Scotland and Ireland's traditional music scene, they are also influenced by the music of the Balkans and North America and gleefully take their listeners on a dazzling journey.
This is Dallahan's fourth studio album. All of the tracks are original works and this time round there are no guest musicians as they went for a live performance feel with stirring accordion, banjo, guitar and fiddle throughout.
The band – Jack Badcock on guitar and vocals; Ciaran Ryan on banjo mandolin and fiddle; Andrew Waite on accordion and Benedict Morris on fiddle – have gigged in 23 countries, earning three nominations for 'Folk Band of The Year' in 2016, 2019 and 2022 along the way.
You can hear tracks from 'Speak Of The Devil' when Jack joins Auntie Liz Clark for a chat on the Album of the Week Show today (Saturday, July 1) at midday.
• Album of the Week Show – Dallahan's Jack Badcock in conversation with Liz Clark – at midday.
https://www.dallahanmusic.com/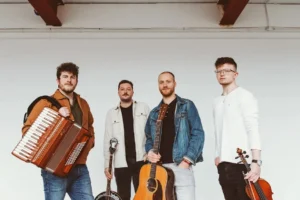 DALLAHAN
---