Album of the Week – DLÙ 'Moch'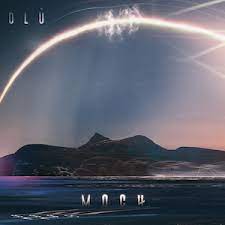 Self-proclaimed modern trad fusion band, DLÙ are getting well-deserved attention and praise for their debut album, Moch that means 'the start of things, a dawning' in English.
The gifted five-piece have created a vibrant, uplifting and exceptionally eclectic collection showcasing a quality that became evident when they were nominated for the MG Alba Scots Trad Upcoming Artist of The Year Award in 2019.
These young Gaels' exemplary playing is cohesive and instinctive and this is cleverly reflected in the band's name, which derives from the Gaelic word 'dlùth', meaning tightknit and close.
This is mainly an instrumental album of self-composed material from Moilidh NicGriogair on fiddle, Zach Ronan on accordion, Aidan Spiers on guitar, Jack Dorrian on bass and Andrew Grossart on drums – and each track is uplifting as the musicians produce their distinctive sound.
Winners of the Danny Kyle Open Stage at Celtic Connections in 2018, four members met and became friends during their time at the Glasgow Gaelic School and, as fluent Gaelic speakers, they are determined to use DLÙ as a platform for the language.
One review praised DLÙ for weaving "fast-paced traditional Scottish tunes with funk, rock and pop, creating a sound that is uniquely their own."
---