Album Of The Week – HEISK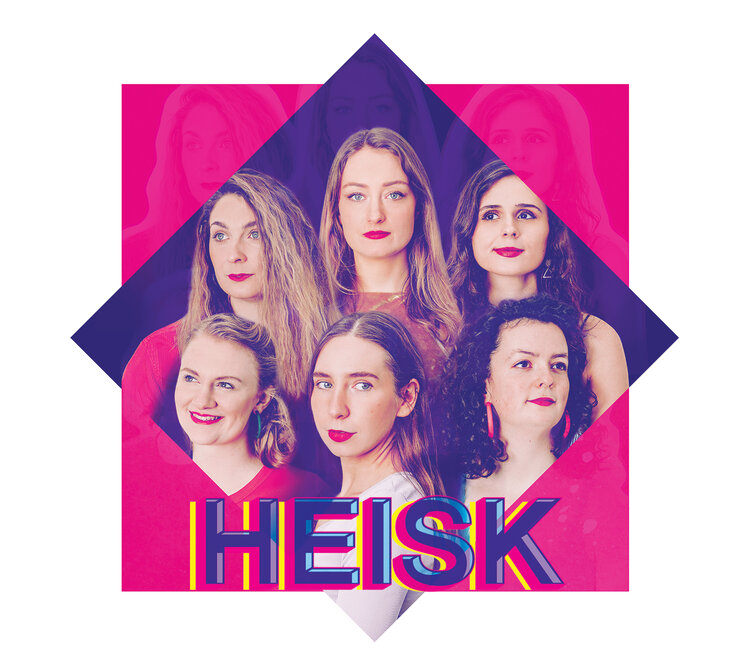 HEISK is the self-titled, debut release from the all-female Scottish trad group where traditional influences blend with funk and pop.

The six-piece regard their music as a celebration of female empowerment as it was created, produced and released by women after they noticed a lack of female representation in trad music.

The energetic band comprises six members from all corners of Scotland – Becca Skeoch on electro harp, Catriona Hawksworth on keys, Lauren Macdonald on kit, Megan MacDonald on accordion, Rosie Munro on fiddle and Sally Simpson on fiddle.

Becca said: "After a number of years of writing and performing together, we felt it was time to record our debut album that showcased our festival party vibe and celebrated the awesome women working in the creative industries."

It is a toe-tapping 10-track collection made for dancing with disco and electronic music influences, though there are tracks where a more mellow and emotive sound is offered.

HEISK recorded the album at GloWorm Studios in October 2020 – it was mixed by Grace Banks and mastered by Katie Tavini with HEISK arranging all the tracks.

---