Album of the Week – Iain Fraser 'Kōterana'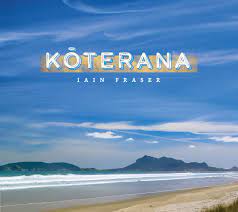 Scottish fiddler and fiddle teacher, Iain Fraser's captivating, Kōterana, due for release next month (April 14) is our Album of the Week.

It's an absorbing exploration of themes of faith and acceptance, bringing together the history, heritage and music of four nations.

He will debut it this weekend (March 19) at the not-to-be-missed Neil Gow Festival at Birnham Arts with Pete Clark, Wendy Weatherby, Freya Rae, Sarah Wilson and others.

The record is based on the remarkable story of 800 Scottish Highlanders who followed the Reverend Norman McLeod on a journey of no return in the 1800s. The congregation sailed across vast oceans, spending hundreds of days at sea in search of a better life.

The incredible journey lasted almost 40 years and spanned the globe with Assynt-born McLeod setting off for Nova Scotia from Ullapool in 1817, before sailing to Adelaide in 1850 and finally settling in the village of Waipu, New Zealand in 1854.

Kōterana, which is the Maori word for Scotland, was originally written as a 35-minute piece of music by Iain in 2016, when he first came across the story of McLeod and his followers at a museum in Waipu, situated in New Zealand's North Island.

His new project is a development of this work and sees the score split into 11 tracks, and four separate sections.
Each Kōterana track tells a story with Iain creating powerful emotion in his music, contemplating the true devotion of the people who crossed oceans in the name of their faith almost 200 years ago.

Iain Fraser said: "I wanted to celebrate the joining of four countries in one remarkable story and shine a light on the heritage, beauty and musical traditions of each."

As well as writing and performing, Iain has been teaching music for over 30 years. He was principal fiddle teacher in the Scottish Music Department of the Royal Conservatoire of Scotland for 10 years, before being appointed Head of Instrumental Music for the Scottish Borders Education Authority.

He has also been actively involved and supportive of the Feisean movement for three decades, primarily with Fèis Rois, who commissioned his previous album Gneiss in 2022.

Kōterana will be available to buy on CD and download on April 14, 2023.

• Album of the Week Show – Kōterana by Ian Fraser who will be in conversation with Liz Clark – Saturday, March 18 at noon.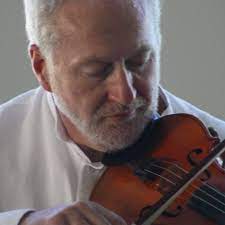 ---