Celtic & Folk Fusions – With Guests Tom Spirals & Euan McLaughlin from An Dannsa Dub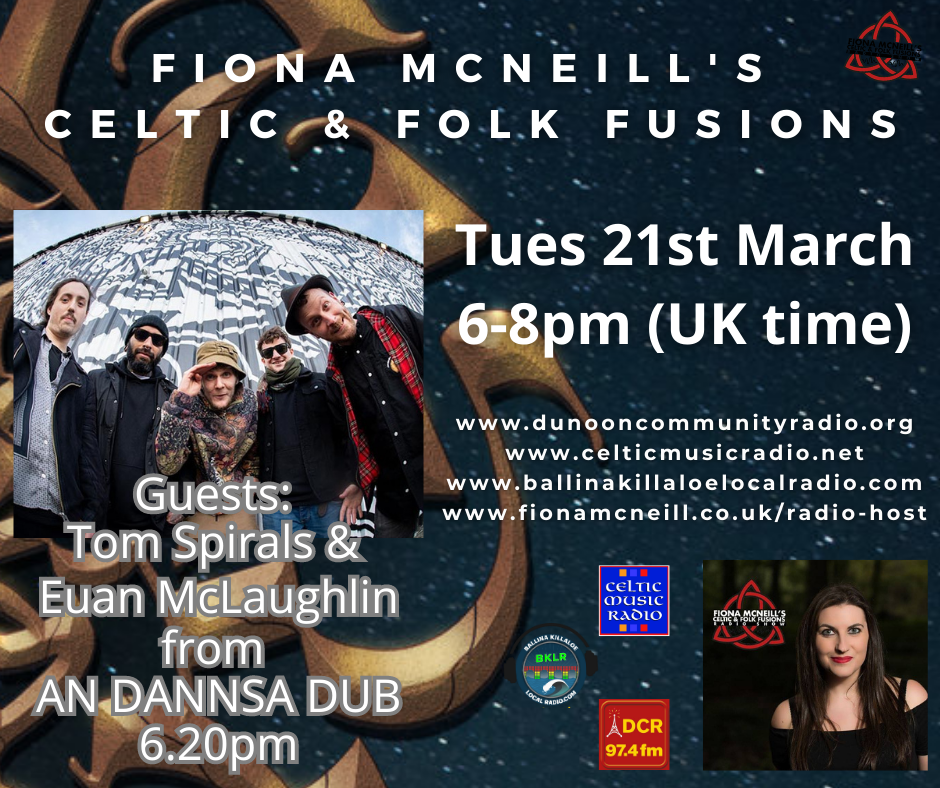 An Dannsa Dub (The Dub Dance in Gaelic) are joining Fiona McNeill this week (Tuesday, March 21) for a chat about their debut release and 2023 touring plans.
The brainchild of dub vocalist and producer Tom Spirals and Scottish traditional musician Euan McLaughlin, the six-piece band formed in 2020.
They are focused on fusing the mystical energy and instruments of traditional Scottish music and Gaelic song with the heavy, meditative, driving basslines of digital dub music.
The result is an explosive heavyweight blend of what the band call 'Future Dub from Ancient Scotland.'
Fiona said: "They are coming on the show to talk about their debut album release – how exciting."
• Celtic & Folk Fusions: Tom Spirals and Euan McLaughlin from An Dannsa Dub in conversation with Fiona McNeill – 6 pm to 8 pm, (Tuesday, March 7.)
---