Album of the Week – Solea 'Sketches'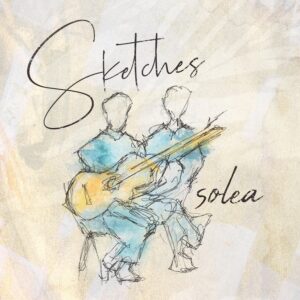 Glasgow based Latin/flamenco quartet Solea number fiery guitar duo, David Sim and Gerry Magee, in their ranks.
The line-up is completed by Jon Mulrine, renowned bass player and Colin Macgibbon, one of Scotland's most in demand session drummers/percussionists.
Their music pulls on many influences from rock to jazz via Latin and Flamenco and their style is heavy on melody with monster chops and the passion to push it all along so pleasingly.
Solea like to have fun with searing stripped back arrangements and a bucketload of energy.
They will be discussing their music with Liz Clark on the Album of the Week Show this weekend (Saturday, October 28 at midday).
ALBUM OF THE WEEK SHOW – SOLEA with Liz Clark – Saturday, October 28 at midday.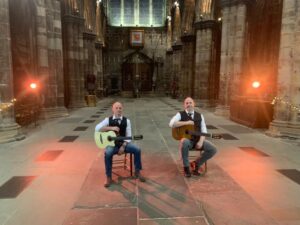 SOLEA
---