Album of the Week – Stonehaven Folk Club 'Sense of the Place'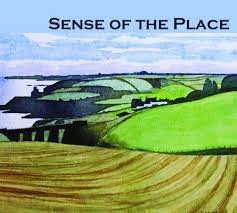 Stonehaven Folk Club's Sense of the Place celebrates in style the culture, heritage and songs of the North-East.

With award-winning folk musicians involved each of the ten tracks has a grounding in the coastal communities' strip from Findon to St Cyrus and deftly explores what it is like to live on the fringes, the margins, where land meets sea in this corner of the Mearns.

The lives and experiences of the artists themselves, aligned to source material from some local historians and writers, inspired these powerful songs, which clearly reflect on the sense of place, the people, the stories, and the roots that make the people who they are.

The album is a unique body of work that will be listened to, played and sung for generations.

Stonehaven Folk Club, founded in 1987, has twice been voted the BBC Alba Folk Club of the Year and received several accolades for its work in support of the living tradition.

Recently, the Club set up the Folk-in-Crisis Fund in conjunction with Hands Up for Trad to provide financial relief for performing artists who were seriously impacted by the COVID-19 crisis. So far almost £22,000 has been raised.

The idea for the CD flowed from this fundraising effort as a lock-down project and it was made possible by the award of a Coastal Communities Grant from Aberdeenshire Council.

Produced by Mike Vass, the songs here are delivered by:
Iona Fyfe
Claire Hastings
Kris Drever
Mike Blackburn
Jenny Sturgeon
Findlay Napier
Irene Watt
Steve Byrne
Bob Knight
Paul McKenna

You can e-mail to order: stoneyCD2021@gmail.com
---