Bluegrass Beats – With Special Guest Michael Wright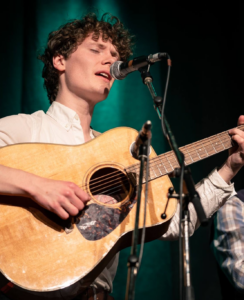 MICHAEL WRIGHT of The Fountaineers
Guitarist Michael Wright, who's in Scotland-based group, The Fountaineers, is Louise and Alan Mair's guest on Bluegrass beats this weekend (Saturday, November 18).
With roots in Scottish and American tradition and bluegrass music, The Fountaineers formed as a band during the summer of the pandemic three years ago.
Michael is lead singer and guitar player, and is inspired by guitar heroes such as Tony Rice, Bryan Sutton and Chris Eldridge.
His own guitar style is a tasteful blend of old time and progressive bluegrass, while creating the centre stage rhythm section of the band.
The Fountaineers debuted at many landmark UK Bluegrass festivals throughout 2022 and notably made their European debut at La Roche Bluegrass Festival in France.
On top of a busy tour schedule, the band – Callum MT (mandolin), Jeri Foreman (fiddle), Michael Wright (guitar/vocals) and Rob Hart (banjo) – released their self-titled debut EP, a five-track love letter to traditional Bluegrass classics, which was recorded and printed in Scotland.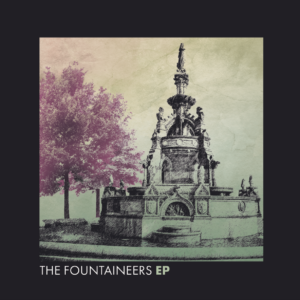 Michael will be talking about the band's emergence and music with Louise and Alan on Bluegrass Beats.
•. THE BLUEGRASS BEATS SHOW – WITH LOUISE AND ALAN MAIRS – AND SPECIAL GUEST MICHAEL WRIGHT – SATURDAY, OCTOBER 14 – 8 to 10 pm.
---