Càirdeas by Brian Ó hEadhra & Fiona NicChoinnich – Album Of The Week
Càirdeas – meaning "kinship/friendship" in Scottish and Irish Gaelic – by Brian Ó hEadhra and Fiona NicChoinnich – is our new album of the week.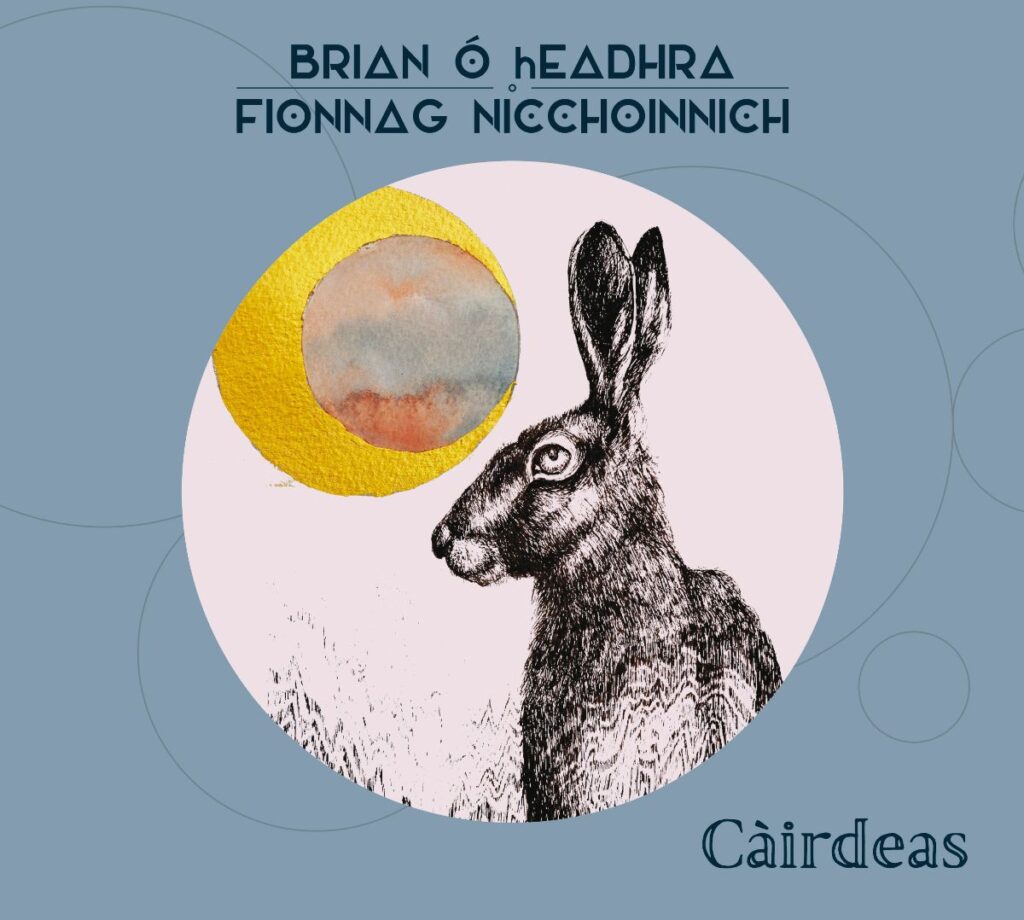 Càirdeas is a celebration of family, friends, languages and cultures spanning Scotland, Ireland and Canada and all of the songs reflect that joyously.

This is Highland-based duo Brian and Fiona's third release and here they are accompanied by musical friends and family members, recording remotely in various locations during the Covid lockdown in the winter of 2020/21.

There is a mix of traditional and contemporary songs which are sung in English, Irish and Scottish Gaelic, and many are well loved by fans of folk music.

Co-produced by their acclaimed musician nephew, Innes White, Càirdeas is released on the duo's Anam Communications label and available as CD, download and streaming.

The project was made possible by funding from Creative Scotland, Heritage Lottery Funds and also a successful Kickstarter Campaign.

Also worth noting is that each track has beautiful landscape photography supplied by Mairead NicIllinnean from North Uist and, as with their previous albums, Càirdeas has specially-commissioned artwork to reflect each song, this time by the talented Nairn-based artist, Rachael Forbes, who also created the stunning Hare illustration on the album cover.

---