Celtic Connections On Campus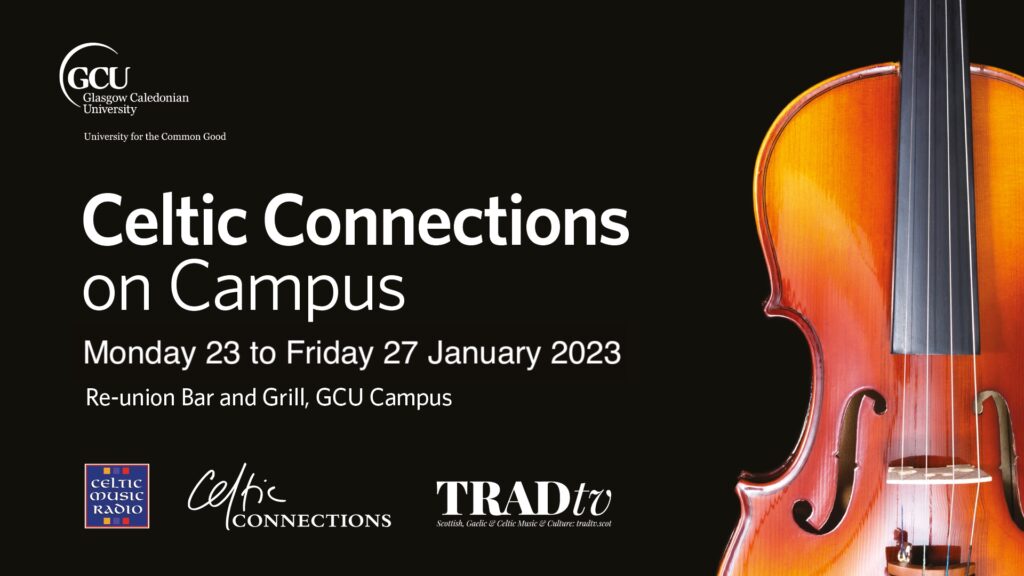 Celtic Connections On Campus is back live for its seventh year, hosted by Glasgow Caledonian University (GCU) in association with Celtic Music Radio and TRADtv.

GCU's Glasgow campus is hosting five free lunchtime concerts from Monday 23rd to Friday 27th January, starting at 12:30 and they will be broadcast live on on Celtic Music Radio.
Here is the sparkling programme, which has a wide range of musical styles.
MONDAY 23rd JANUARY
MIST AND WING
Mist & Wing make music that welcomes you in. Think indie folk with hints of country: "If you mixed Angus & Julia Stone with The Jayhawks and The Chicks, this is what you'd get." Alan & Grace Murray make up the Scottish duo. Hailing from the Isle of Skye and growing up with a stammer, Alan found music to be a way of connecting with others that, for him, was easier than speaking. This – and an appreciation for that which goes unseen and unsaid – makes sense of his conversational songs, with catchy choruses that invite you to sing along. Stories that grapple with a life that's sometimes hard, sometimes easy, sometimes fun and sometimes everything but. Add in Grace's smooth, engaging voice and you have a sound that combines the arresting synchronicity of The Civil Wars, the gentle melancholy of Jackson Browne and the lyrical wit of Jason Isbell. 'Step Into The Light', the debut EP produced by Jack Henderson (Over The Rhine) is out now. Christmas single 'When This Time Of Year Comes Round', produced by Graeme Duffin (Wet Wet Wet), was released in November 2021.- https://mistandwing.com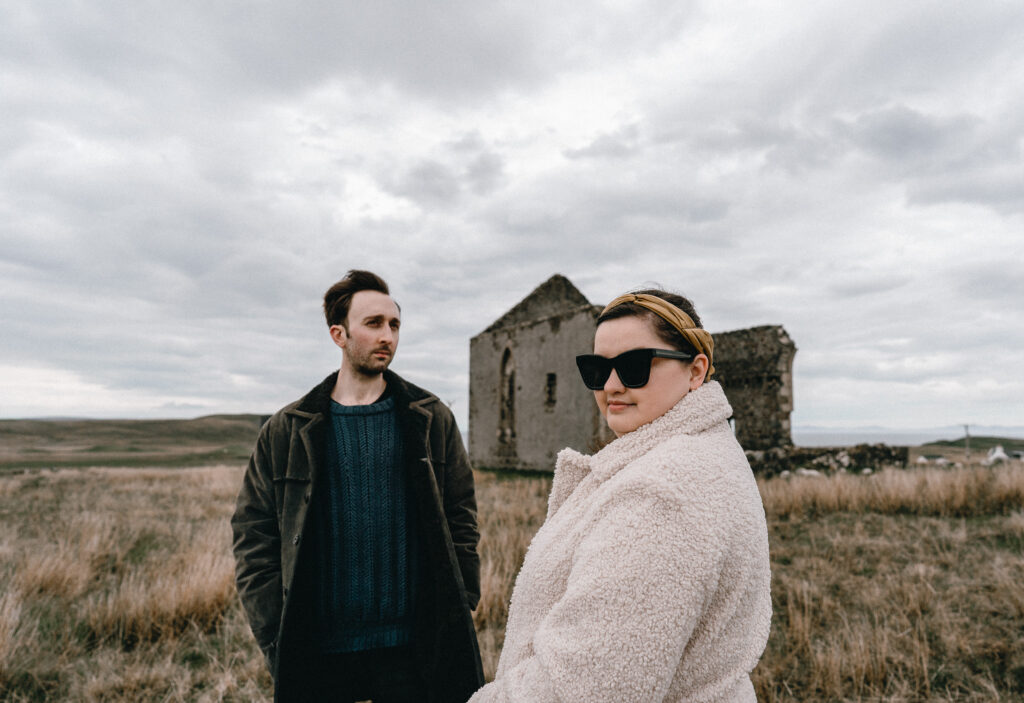 KRISTINA LEESIK & ELEANOR DUNSDON

Kristina and Eleanor are a Glasgow based fiddle and harp duo, who met during their postgraduate studies in Traditional Music at the Royal Conservatoire of Scotland in 2021. Blending their respective sounds of Swedish traditional fiddle and Scottish clàrsach, along with multilingual vocal harmonies and influences from classical and contemporary genres, they form a creative new duo.
Before moving to Glasgow, Kristina completed her studies in Swedish traditional music at the Royal College of Music in Stockholm in 2020 whilst freelancing across different projects both in Sweden and abroad. She currently performs with Swedish musicians Woodlands+Bäckafall, and Scandi/Scottish folk band, Tern.
Eleanor draws on her background in both classical and traditional music to bring interesting and innovative ideas to her playing. After studying pedal and lever harp at the University of York, she began work as a musician and teacher before moving to Glasgow. Recently Eleanor has recorded with trad/covers project Luke Daniels & The Cobhers and currently performs with Irish alt-folk band, Ranagri, who in 2022 toured across Germany, Italy and the UK.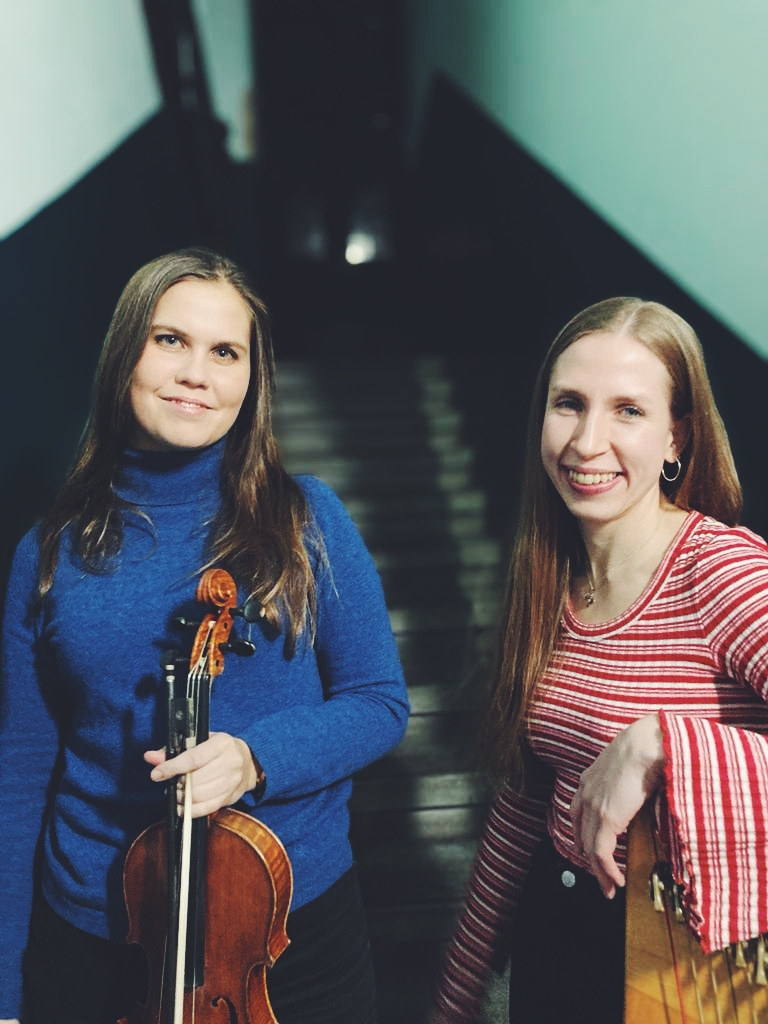 LIAM ROSS

Liam is one of the foremost fingerstyle guitarists in the Scottish Highlands. A highly versatile and qualified musician Liam has recently gained an MA in Music and the Environment. His unique approach to guitar and live performance ensures he never fails to captivate and engage a wide range of audiences. He seamlessly blends his humor, emotion and commanding stage presence through his songs and classic covers which showcase his lighting fast, fingerpicking style. This was seen in performances at the Celtic Connections Festival and sell-out Under Canvas performances at Eden Court. His influences include Mark Knopfler, Tommy Emmanuel, Bert Jansch and John Martyn. He was also the Musician In Residence for the Fèis Rois and Dandelion Unexpected Garden in Alness. https://www.facebook.com/liamrossguitarist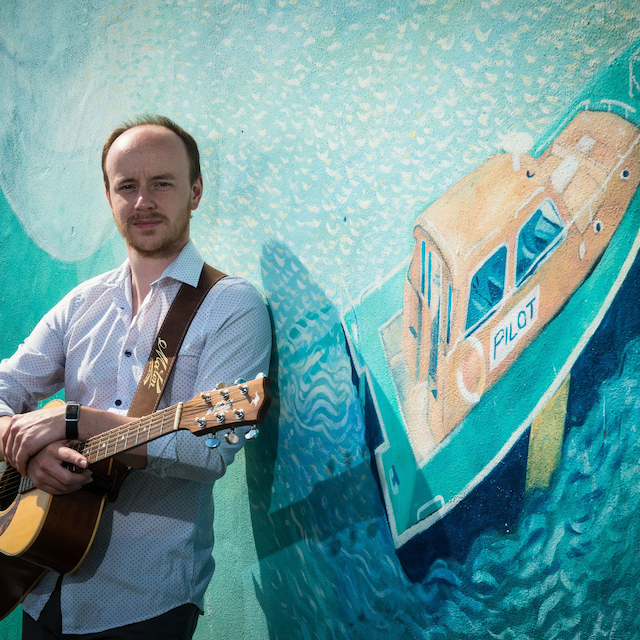 TUESDAY 24th JANUARY
SILK AND SALT
Silk and Salt was born of the recent coming together of three Glasgow-based musicians and good friends Grace Morton (vocals/guitar), Katie Allen (fiddle/guitar) and Iona Reid (piano).
With honest songwriting and musicianship that gathers inspiration from the likes of Rachel Sermanni, Karine Polwart and The Staves; Silk and Salt's songs speak of navigating the transition between city and sea, the tidal flows of the inner world and explore the feeling of finding home in people and places.
Katie, Grace and Iona have been immersed in music throughout their lives. Grace's playing and songwriting are rooted in her childhood in Trotternish on the North West Coast of Skye. Katie and Iona studied Scottish Traditional Music at the Royal Conservatoire of Scotland. This influence weaves its way through the Silk and Salt compositions bringing a trad/folk feel to the band's work. Katie and Iona have their own original, unique touch that is both grounding and uplifting, complimenting Grace's contemporary songwriting.
Silk and Salt are especially passionate about bringing their music to life and sharing it in its raw, honest, form that merges and moves with the moment – whether that's singing to friends in their kitchens, cutting through the raucous rumble of a sweaty pub or dreaming away a sunny festival afternoon.- https://instagram.com/silkandsaltband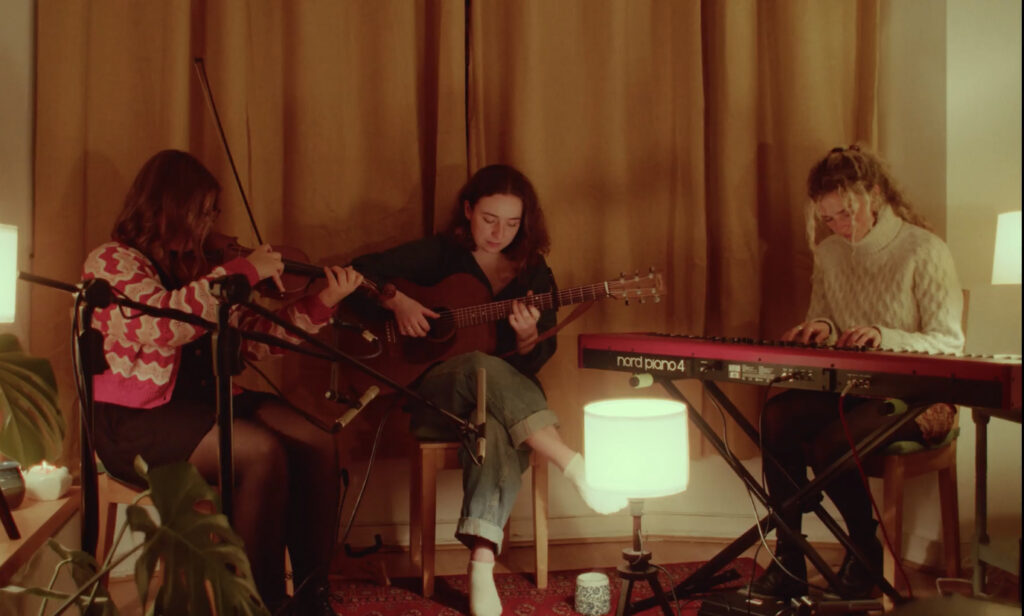 ROO AND DANI
Through growing up in Glasgow's multicultural scenes, Roo was exposed to a wide variety of genres and fell in love with music from a young age. Currently, he is enrolled as the first ever violinist on the Jazz Masters Programme at the RCS.
Much of his time is spent performing with his eclectic range of ensembles – the award-winning duo 'Roo and Neil' meld their shared experiences in Classical and Folk music to create original works for the violin and accordion, while Americana outfit 'Awkward Family Portraits' combine influences from Jazz, Rockabilly and Western Swing. At the end of 2022, Roo spent months on the road sharing the stage with Sir Rod Stewart and his raucous Celtic-Rock band 'Johnny Mac and the Faithful'.
Pianist, arranger and composer Daniel Castro presents a wide sound pallet on his piano playing, drawing from Celtic and Scandinavian influences and blending them with contemporary styles in his lively and original arrangements of traditional pieces and original compositions.
Together they explore traditional music in a unique way. Looking at the dances, gatherings and celebrations that are part of the cultures that have influenced them, and blending their own musical experiences and backgrounds into an exquisite mosaic.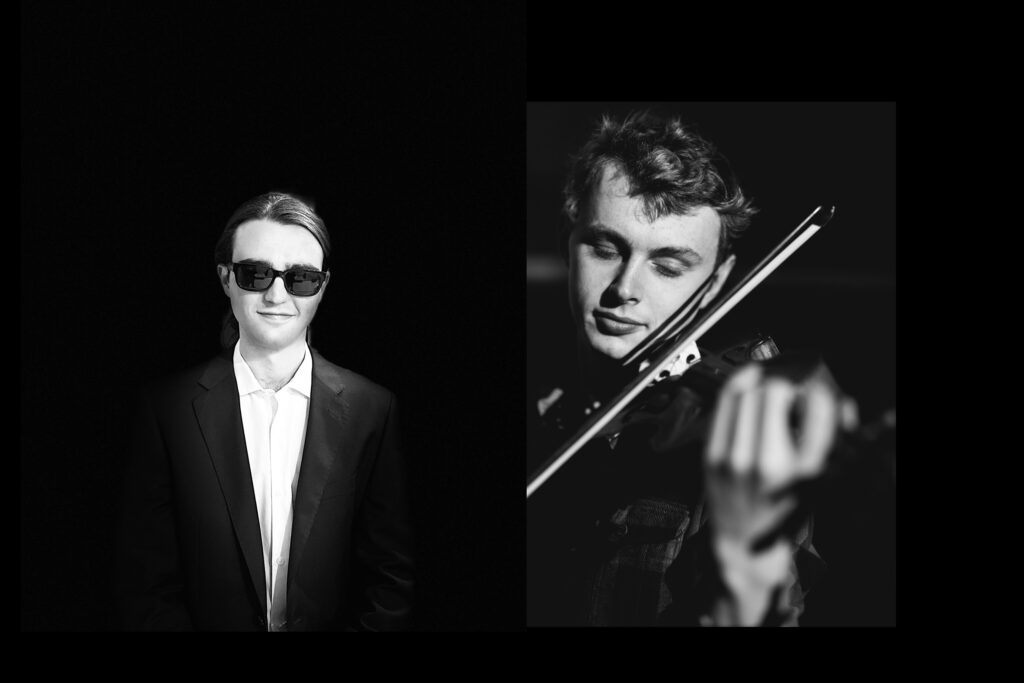 SACRED GRØØVE
Sacred Grøøve is a Boy a guitar and a new acoustic Metal take on life, history and fantasy. Initially dreamt up in 2018 in the school days of myself, Angus Hendrie, the band has been paving it's way through the motions of music and improving the quality of recording and song writing with each release. With a sold out first gig under my belt (Sun Turtle Records, Christmas Showcase 2022) and the best reception I could have asked for I aim to do nothing but get bigger and better. https://sacredgroove.bandcamp.com/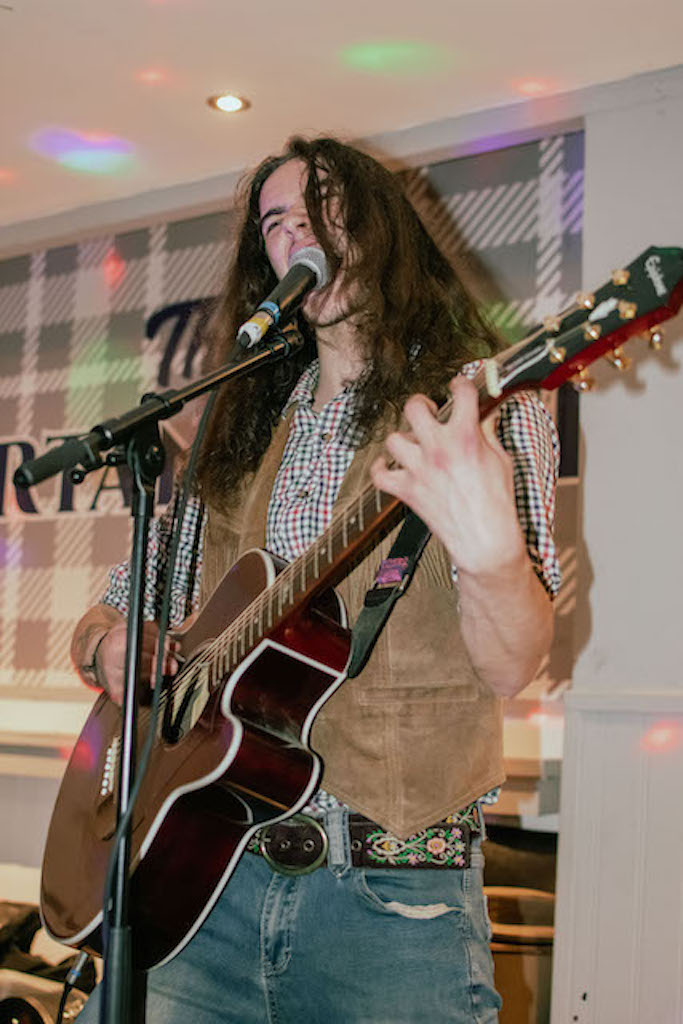 WEDNESDAY 25th JANUARY
MB FOLK
'MB Folk' is a trio formed late 2022 by three Edinburgh College music students Arthur, Gerry and Robbie, each with a passion for folk music. Arthur is in his third year at the college, studying towards a BA. Gerry and Robbie are both in the first year an HND. They met as members of Edinburgh College's Trad Band and realised their interests go beyond the instrumental repertoire of the band. They initially worked-up a set of Scottish folk songs and reels and intend extending their repertoire with folk music from across the British Isles and with own compositions. They were strongly encouraged by the college's music department head, Laurie Crump, to apply to perform at the Celtic Connections on Campus event.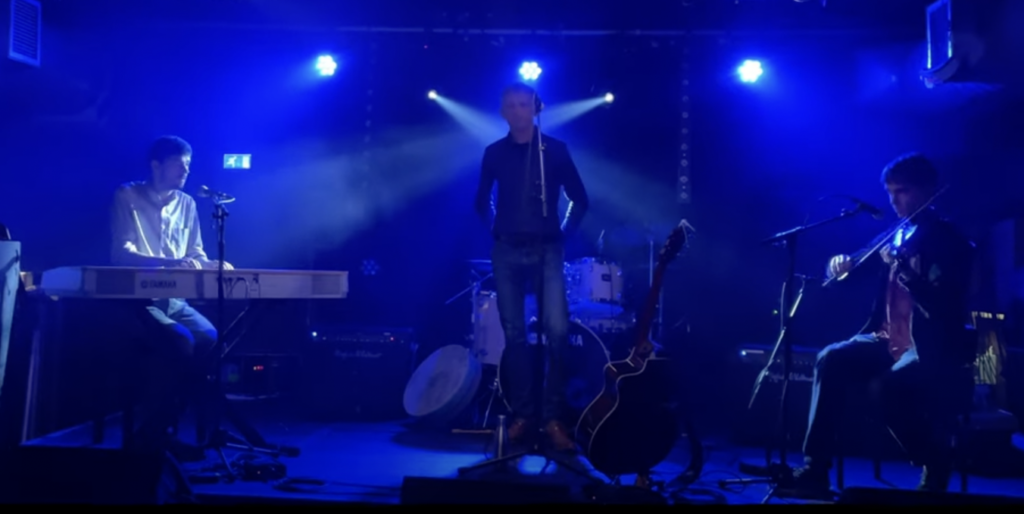 RYAN KERSHAW
South Lanarkshire born singer-songwriter Ryan Kershaw delivers beautifully emotive reflections on life. Deftly navigating the alt-folk/acoustic tradition Ryan weaves touching and thought provoking vocals into poignant, often sublime, tracks – www.ryankershaw.com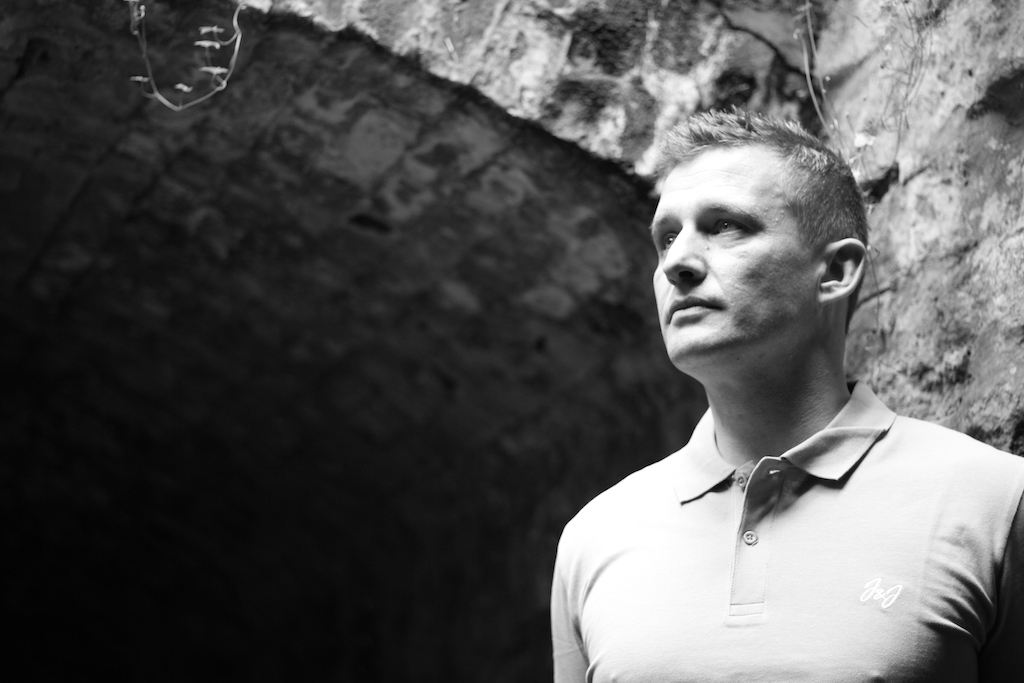 CATHERINE SPEIGHT
Catherine Speight grew up in Fife and has played fiddle since she was 7 years old. She gained a wealth of performance experience, playing with contemporaries of Jimmy Shand, including Bruce Lindsay and Donal Ring. She has been a regular performer at the Windygates Accordion and Fiddle Club, and has travelled and performed all over Scotland and Ireland. https://www.facebook.com/CatherineSpeightMusic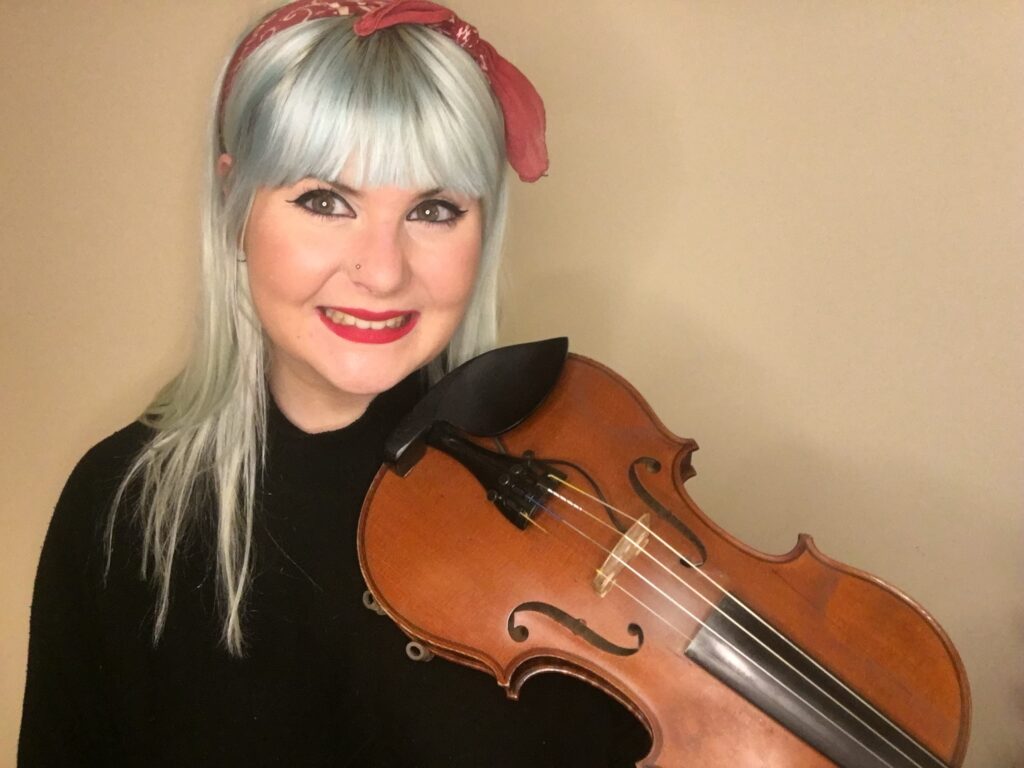 JODIE ELIZABETH KING
Scottish alt-folk artist, Jodie Elizabeth King, releases her first single, Flesh and Bone, from her forthcoming debut EP.
Hailing from Leven in Fife, Jodie has been writing songs for over ten years, but after a stunning performance at gig in Perth, she recently signed to Scottish indie label, Stitch Records.
Jodie suggests that although she draws influence from a wide range of music, her primary influences are a lot closer to home. She comments that:
"I find the whole history of Scottish songwriting and the indie scene incredibly inspiring, most of my favourite records are from bands like Frightened Rabbit/Owl John, Mersault, and Randolph's Leap… and a whole host of others! We're so lucky to have such a wealth of culture we can call our own here."
Jodie Elizabeth King's work beautifully contributes to the continuum of Scottish songwriting.
Flesh and Bone (single) is out 16th December. Jodie Elizabeth King's first EP will be released on Stitch Records in March 2023 – https://jodieelizabethking.ffm.to/fleshandbone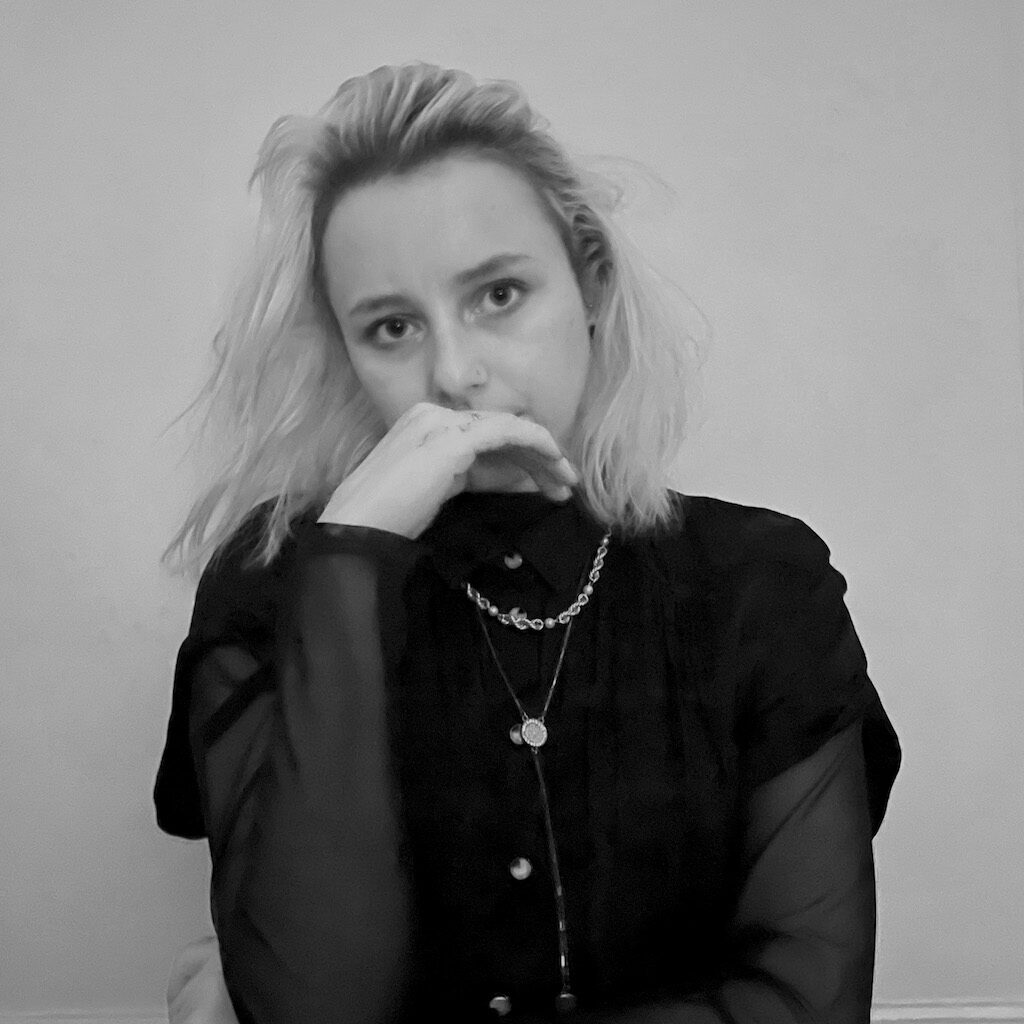 THURSDAY 26th JANUARY
EVE DAVIDSON
Eve Davidson is a 20 year old musician from Fife, Scotland. She has released 3 singles over the past year and has released her new EP 'Ghosts' in March 2022. Influenced by artists such as Amy Macdonald, Noel Gallagher, Florence and the Machine, The Palaye Royale and Yungblud. Eve has been performing for 5 years and has a great passion for it, playing in various venues in Fife, Glasgow and Ayrshire. She is currently studying BA Commercial music at UWS and is in her 4th year. Eve has been featured on several radio shows, having interviews and spotlights on a few of the shows – https://linktr.ee/EveDavidson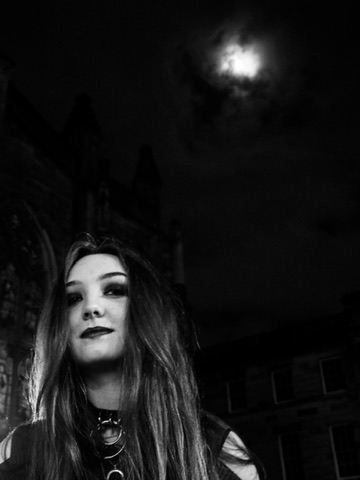 EDINBURGH COLLEGE TRADITIONAL MUSIC BAND

Edinburgh College's Traditional Music Band is made up of staff and full-time music students from the college: fiddlers, woodwind players, guitarists, pianists and accordionists. They play their own arrangements of Celtic tunes – reels, jigs, strathspeys, airs, hornpipes and lots more – from Scotland, Ireland, the USA and beyond. The band performs several times a year at concerts and functions in Edinburgh and Glasgow, and playing at Celtic Connections on Campus is always a particular highlight. They'll be part of a college music tour to South West Scotland in June 2023 – https://www.facebook.com/EdinburghCollegeMSP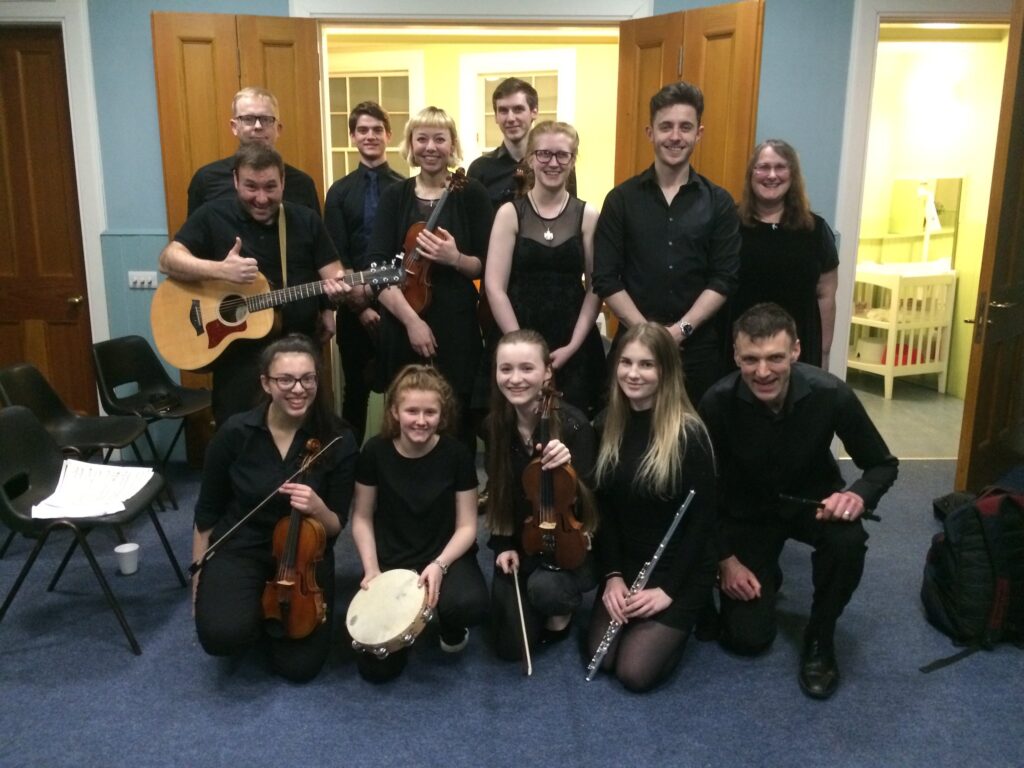 CEARA CAMPBELL
Hiya, My name is Ceara and I'm a singer/songwriter from Glasgow. I don't like to specifically dedicate myself to a genre as it doesn't allow me to create freely, there's a bit of something for everyone! This EP was written based on feelings of nostalgia.
This collective consists of composer, writer and performers drawing together their different creative influences. The combination of their vastly different musical backgrounds enables them to take the genre in a unique and exciting direction.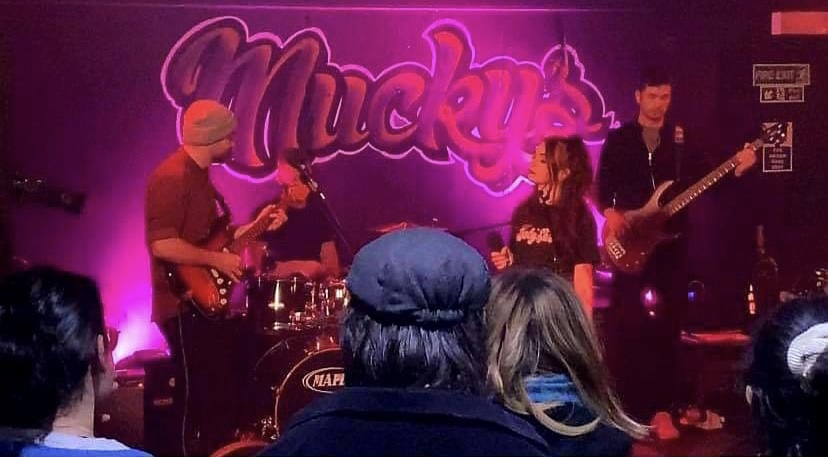 FRIDAY 27th JANUARY
HEATHER CARTWRIGHT AND JOSIAH DUHLSTINE
Recently having graduated with a first in Traditional music at the Royal Conservatoire of Scotland, Heather Cartwright is a guitarist and singer-songwriter from Cumbria, based in Glasgow. She began playing finger-style acoustic guitar in her teens and her style has since evolved, inspired by Glasgow's traditional music scene. Heather has studied with Will McNicol, Jenn Butterworth, Ali Hutton and Innes Watson. Since graduating, Heather has been performing regularly with Scots singer, Beth Malcolm, toured Austria with Hannah Rarity, and performed as a solo artist at folk clubs and festivals in Scotland.
Josiah Duhlstine grew up in Phoenix, Arizona where he was heavily involved in the local Classical and Folk Music communities. In 2018, Josiah moved to Glasgow to begin his undergraduate studies at the Royal Conservatoire of Scotland. Studying with cellist Alison Wells, trad cellist Ellen Gira, and fiddler Marie Fielding, Josiah is now pursuing a postgraduate degree exploring the connections between Classical and Traditional Music. Josiah is passionate about community music and is a performer with Live Music Now Scotland in the cello-piano Phoenix Duo.
Josiah and Heather first met at the RCS in 2018 when they both started their undergraduate degrees. The two got to know each other through spontaneous jam sessions in Heather's kitchen and they have been playing and performing together consistently since – https://www.instagram.com/heathercartwrightmusic/
https://www.instagram.com/josiahduhlstine/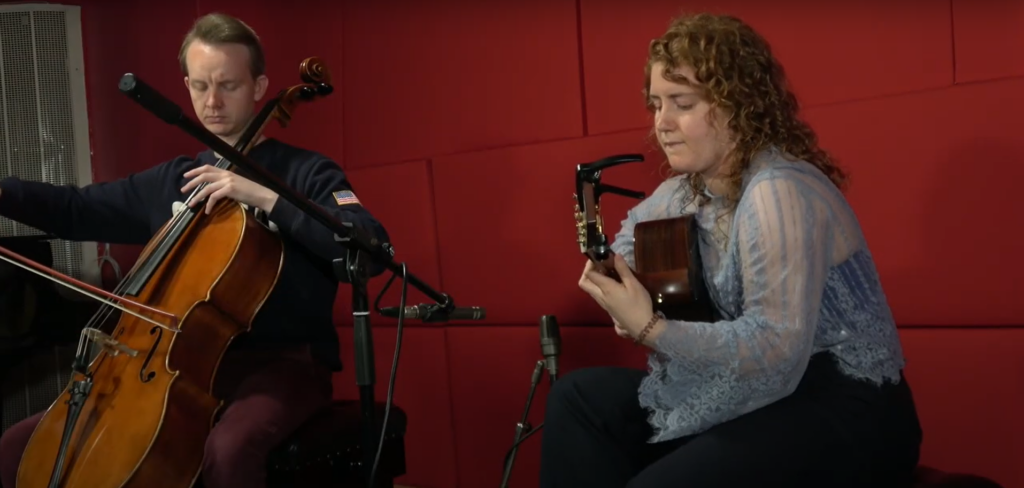 ALBA CHALLAH
Alba Challah is a new world music/Klezmer band formed of current/recent graduates of the Royal Conservatoire of Scotland. The group was formed with a common goal of both pushing the boundaries of performance, especially in the classical music world, and exploring the music that exists outside of the world of classical music. Alongside playing music from various styles and cultures, the band members also create their own arrangements which involve fusing classical music with other traditional music, such as Klezmer, in an effort to reimagine the repertoire we are familiar with and create something unique and exciting.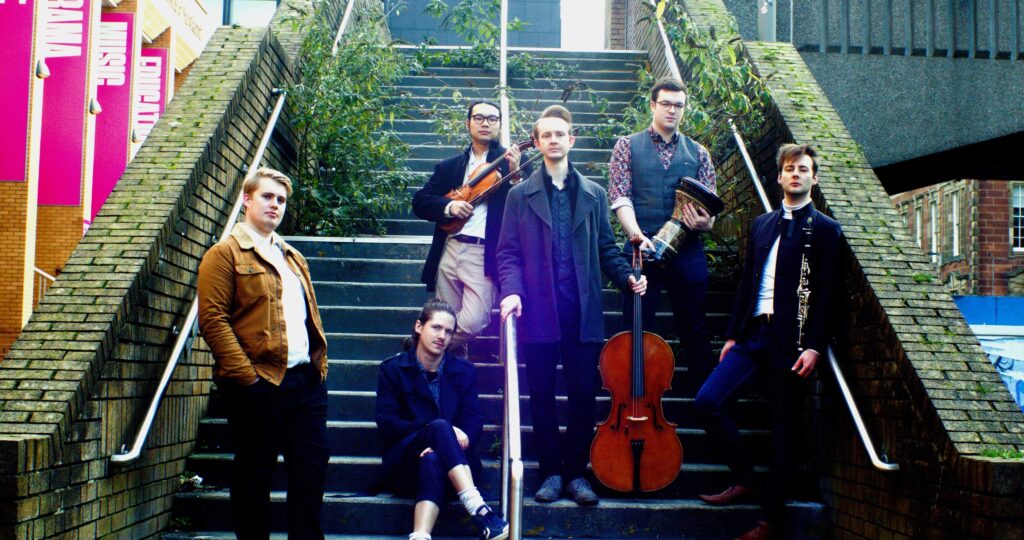 TRIPPLE
Tripple are Cait, Annie and Jill; sisters and mum. Tripple have a huge love of the traditional music and songs of Scotland and enjoy arranging them in a contemporary way. Using interesting harmonies and finely tuned dynamics, we love bringing the old songs, and their stories, to life. We sing mainly in Scots, Doric and (questionable) Gaelic. Tripple is an old Scots word describing both a step dance and the swell of the tide.
Tripple have had an exciting summer touring festivals in Holland, Germany and Brittany, and are delighted to be back for another year at Celtic Connections on Campus. http://swilebog.wixsite.com/trippletrio#!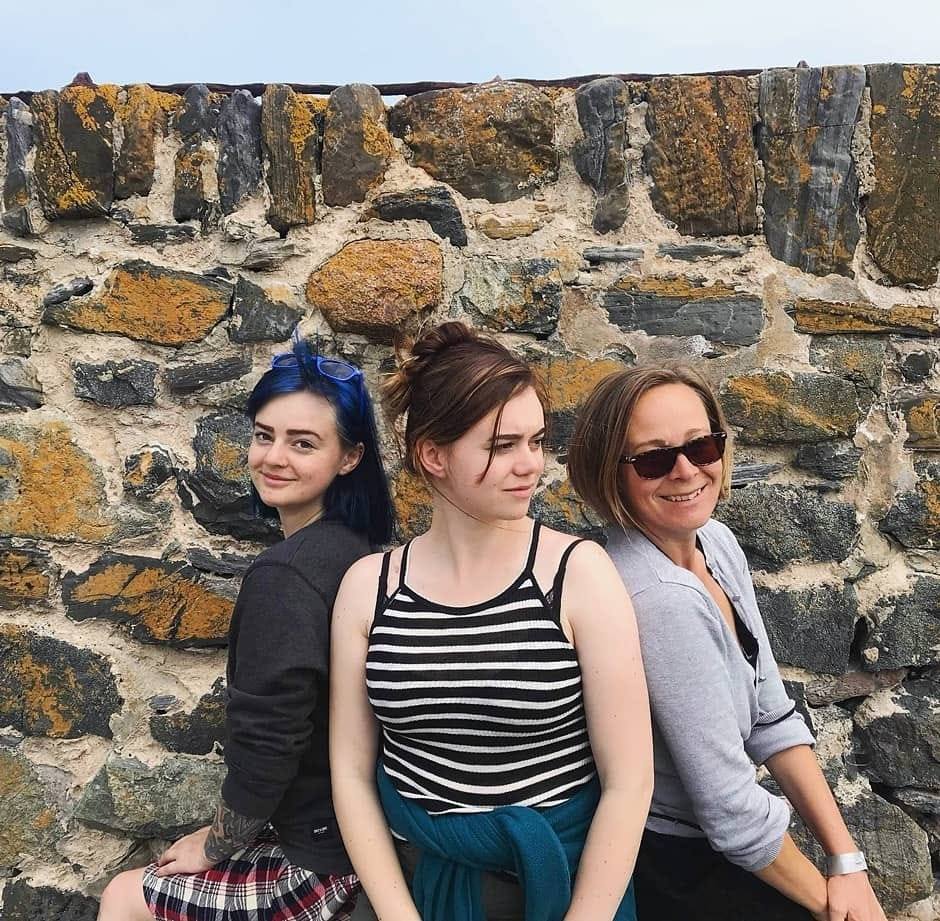 • Celtic Connections on Campus: Monday 23rd to Friday 27th January, 2023 – 12.30 to 14:00, daily.
• Re-union Bar and grill, GCU Students Association Building, 70 Cowcaddens Road, Glasgow, G4 0BA
For more info on Celtic Connections on Campus go to www.facebook.com/CConCampus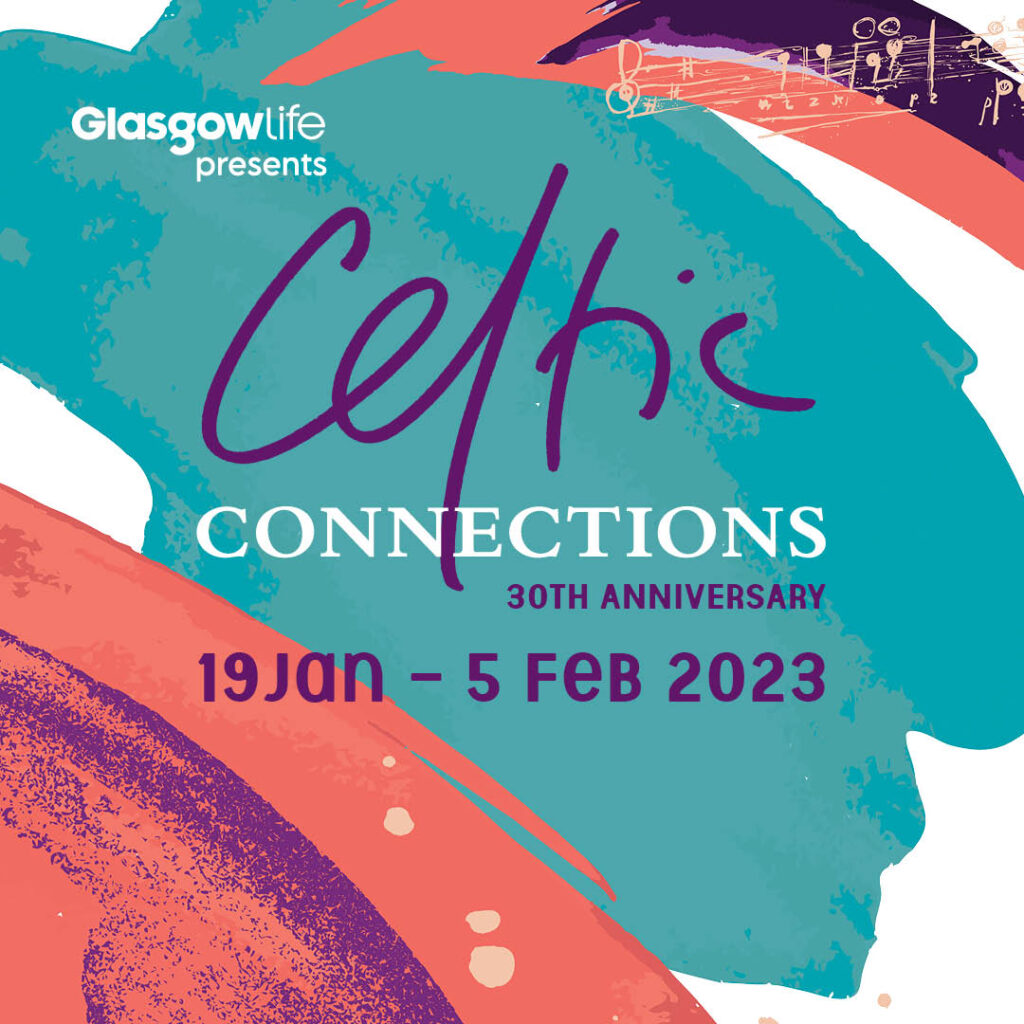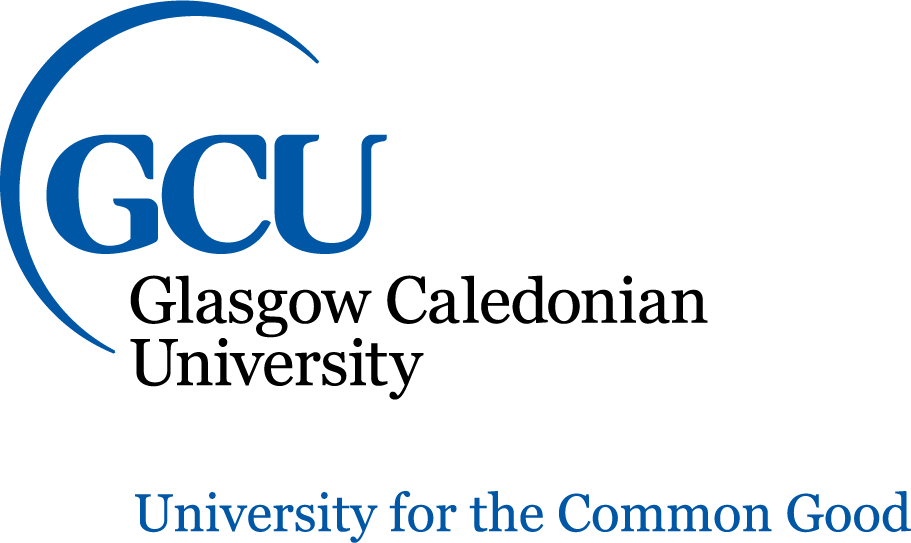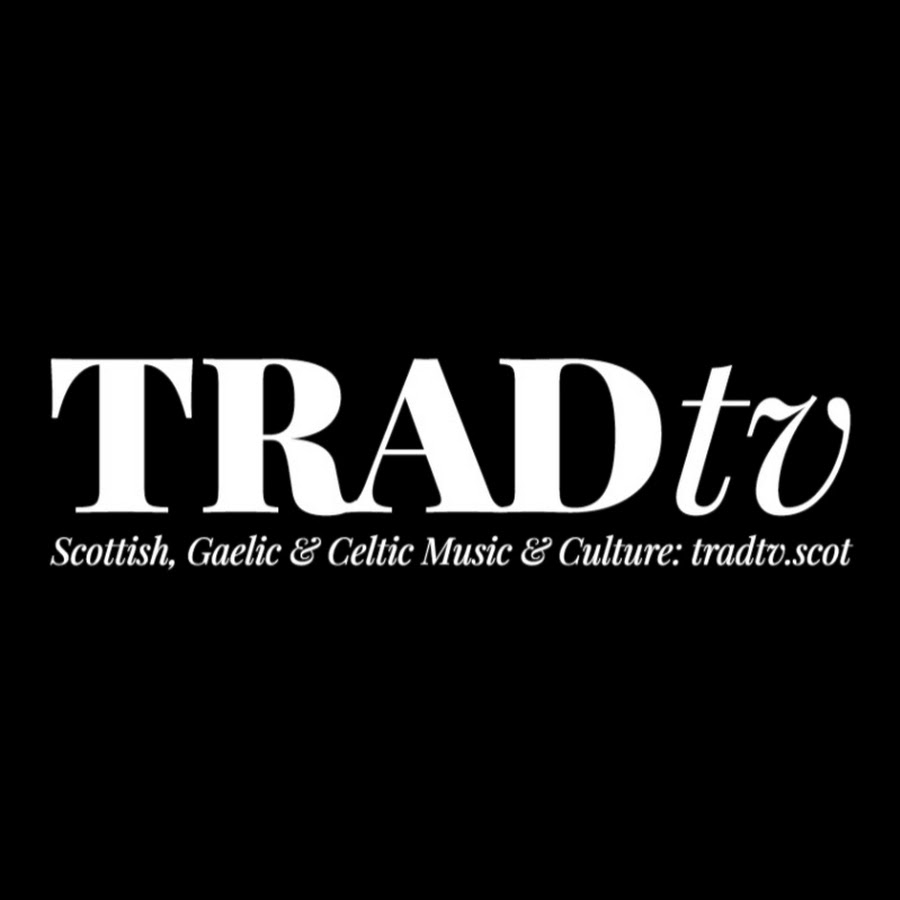 ---