Travels With My Auntie Liz – Jenna Reid In Conversation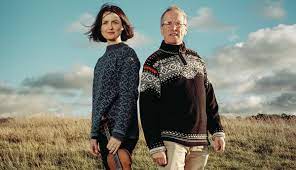 One of Shetland's finest and most accomplished modern-day fiddlers, Jenna Reid, is set to release, One Day, her sixth album.

And it will be launched on January 25 in The Recital Rooms of The City Halls, Glasgow during Celtic Connections 2023.

This evening (Tuesday, January 17, 2023) she will be in conversation with Liz Clark on Travels With My Auntie, starting at 8 pm.

Alongside her long-standing musical partner, Harris Playfair, the nine tracks on One Day showcase just how two masterful traditional players can connect brilliantly.

As well as her own band, Jenna has played and collaborated with many others including Filska (with her sister Bethany and mother Joyce and Gemma Wilson); Dòchas (Julie Fowlis / Kathleen Boyle / Martin O'Neill / Eilidh Macleod ); Blazin' Fiddles; RANT; Deaf Shepherd; Fiddlers Bid; Celtic Feet; Vital Signs and Mr McFalls Chamber.

Her busy start to the year continues as she is performing with Blazin' Fiddles on January 28 in the Theatre Royal, Glasgow and with Dòchas on February 4, as part of Sabhal Mòr Ostaig@50 in the City Halls.

• Travels With my Auntie Liz – In Conversation With Jenna Reid, 8 pm, Tuesday, January 17, 2023.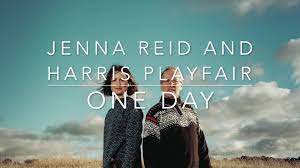 ---