Celtic & Folk Fusions – Peatbog Faeries' Peter Morrison Guests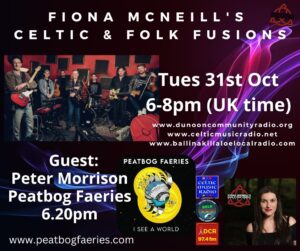 Fiona McNeill is all set to welcome Peter Morrison of the Peatbog Faeries on Celtic & Folk Fusions this week (Tuesday, October 31). P
Peatbog Faeries – three decades at the forefront of Scottish music – hail from the Isle of Skye and their trailblazing, glorious mixture of traditional sounds and dance-floor grooves have thrilled fans worldwide.

Their most recent album, I See A World, was released earlier this year and won rave reviews.
One critic wrote: "This could be their best record yet and is certainly amongst their most exciting, displaying that the last thing on their collective mind is to be coasting or just playing more of the same."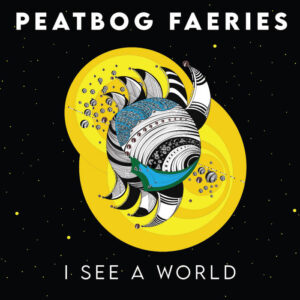 • CELTIC FOLK FUSIONS – TUESDAY FROM 6 TO 8 PM – with Fiona McNeill and guest Peter Morrison of the Peatbog Faeries.
---