Album of the Week – The Unprepared 'Caught Off Guard'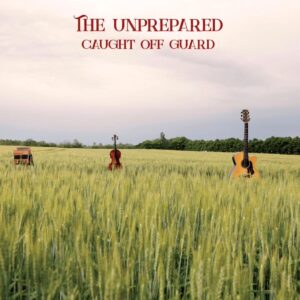 Is everyone ready for The Unprepared, a new international and explosive trio offering Irish and Scottish traditional music?
The band is well and truly organised with a debut release that amply reflects a repertoire that thrives on variations and improvisations while listening to each other and reacting to each other's playing.
They say this is how Caught Off Guard was created over two days of recording, sitting in a room together, trying to capture that energy they enjoy so much.
Their wish is to preserve the spark, intimacy and dynamics they feel while playing sessions together in various venues.
Sam Mabbett plays button accordion, Jean Damei acoustic guitar and David Lombardi fiddle.
They met in Glasgow through the vibrant traditional music sessions' scene and last year they managed to finally begin their adventure as a band and to put together a repertoire.
They will be talking with Ian Oliphant on the Album of the Week Show today (Saturday, November 4) at midday.
• ALBUM OF THE WEEK SHOW – THE UNPREPARED in conversation with Ian Oliphant – 12 – 1 pm, Saturday, November 4.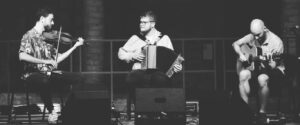 ---