Gnoss – The Light Of The Moon
Take four indecently talented young musicians. Combine myriad skills sharpened at Glasgow's Royal Conservatoire of Scotland. Stand back and be beguiled.
The impact of Scottish quartet Gnoss has been instant and well-deserved. Created in Scotland's northern isles by Orcadians Aidan Moodie (vocals, acoustic guitar) and Graham Rorie (fiddle, mandolin, electric tenor guitar) in 2015, the duo quickly upped the ante to a four-piece with the addition of Perthshire's Connor Sinclair on  flute and whistles and Clackmannanshire's Craig Baxter on bodhran and percussion.
Joined on this album by Braebach's James Lindsay on double bass, their signature sound is a rich tapestry of acoustic layers and textures, mixing outstanding musicianship with captivating songs conjured and led by the arresting voice of Aidan Moodie.
The sound may be rooted in the tradition but those roots spread widely and confidently into contemporary compositions that manage to be both poignant and powerful, sensitive and savvy.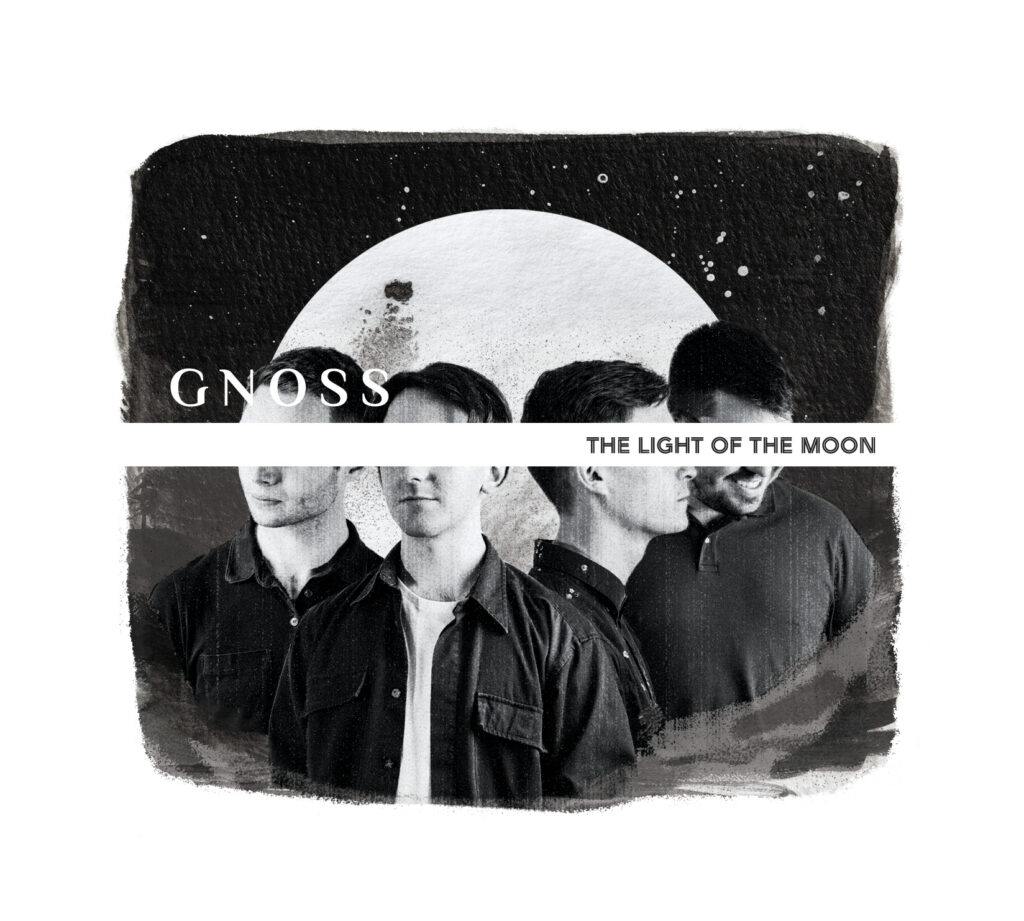 Their second studio album. The Light of the Moon, is their first recording of all-original material – 7 instrumentals and 4 songs.
Says Aidan: "The creative process spanned the strangest period in our lives. Most of the writing was done in isolation, with us finally coming together to arrange and carve the album's sound in the autumn. We set out to create a record that was distinctly Gnoss not only by writing all-original material but looking more closely at blending the sonic textures of our instruments."
"The album was recorded at the end of a year that should have been filled with career highlights and instead became quite the opposite – and I think all the emotion connected with that was channelled into the creative process of the release and we pushed ourselves into new spaces musically.
---