Graham Rorie – The Orcadians of Hudson Bay
'The Orcadians of Hudson Bay' is a newly composed suite of music by Graham Rorie dedicated to all the Orcadians who travelled to Canada in the 18th and 19th centuries looking to improve their prospects and make a living in the fur trade.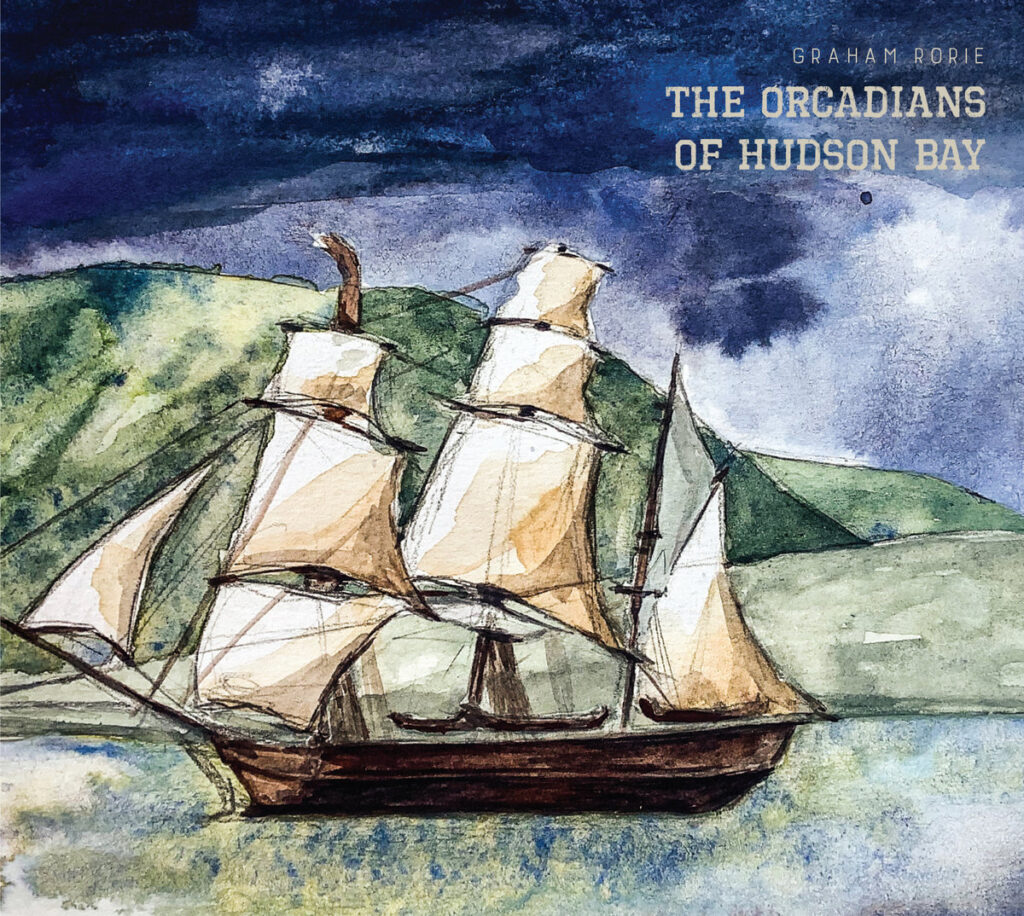 These Orcadians were working for 'The Hudson's Bay Company', formed in 1670 by French explorers Pierre-Esprit Radisson and Médard Chouart Des Groseilliers.

The port of Stromness, located in the West Mainland of Orkney, was the last stop for ships leaving Britain before they crossed the Atlantic Ocean and a recruitment office was set up in the town to sign up locals to work in the frozen north.

The Orcadians, who were used to living and working in a harsh climate, quickly became popular employees of the company and were offered better money and prospects than they could achieve in Orkney by making the move to Canada.

By 1800, 79% of the company's employees were from Orkney, with Orcadians making up 418 of the 524 total staff.
https://www.youtube.com/embed/AP3hV5Aemz0?autoplay=0&mute=0&controls=1&loop=0&origin=https%3A%2F%2Fwww.grahamrorie.com&playsinline=1&enablejsapi=1&widgetid=3 The project began through research during graham's time at the royal conservatoire of Scotland. After several years of exploring orkney's history with the "nor' wast" and the techniques of composing for a theme, work began on creating the new suite of music.
​'The orcadians of Hudson bay' was premiered at Glasgow's Celtic connections festival in January 2020 with a sold-out headline show in the city's Mitchell library theatre. this show featured an all-star house band of James Lindsay (bass), Kristan Harvey (fiddle), Párduig Morrison (accordion), Rory matheson (piano) and Signy Jakobsdottir (drums and percussion). quebecois quintet 'le vent du Nord' also featured in the set, collaborating on several of the sets.
​This show earned the project a nomination for 'Original work of the year' at the MG alba Scots Trad music awards. it also provided the platform on which to make plans for a studio album.
​The 'Orcadians of Hudson Bay' album was generously funded by Creative Scotland's Lottery Fund and was recorded in Autumn 2020 in Glasgow's Glo-Worm Studios. IT was recorded and mixed by Andrea Gobbi and was mastered by Nick Cooke.
​The line up was the same house band as featured at the Celtic Connections premier and the artwork was provided by the Orcadian team of Jennifer Austin (Paintings and sketches) and lousie bichan (layout and design)
---