Irish Band Moxie – Welcome Celtic Connections Guests

Celtic Connections 2022 is in continuing to attract great talent and this year's hybrid programme spans around 60 lively in-person concerts, a number of intimate filming sessions, an exciting digital offering and a number of talks and exhibitions with more than 500 artists involved across the festival.

Among them is Irish alt-folk act MOXIE who appear with Scottish supergroup, Manran at the Old Fruit Market on Friday, January 28.

And the two of the six-piece band, Julia Spanu and Ted Kelly, will be teaming up with presenter Sandy Weir between 3 and 5 pm on Saturday (January 29) for a chat.

MOXIE, founded in 2011, have won great praise for their contemporary take on traditional music and describe their sound as "a colourful illustration of the world we live in today."

After touring the world, including a state visit to Vietnam, their second album, The Dawn of Motion is a heady mix of vibrant folk and thrilling avant-garde influences.

• MOXIE – Celtic Music Radio – with Sandy Weir 3 to 5 pm, Saturday, January 29, 2022.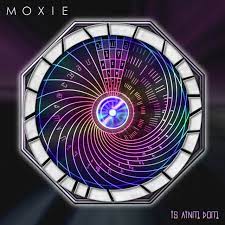 ---