John Joe MacNeil Live – with Guests Andrew Waite And Iona Lane

Two talented artists – ANDREW WAITE and IONA LANE – will be joining John Joe MacNeil on his show today (Monday, May 16.)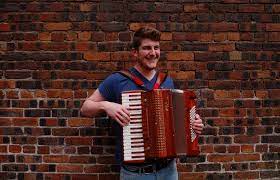 Andrew is an accordion player and composer from the Scottish borders, who plays in bands such as Dallahan, Fourth Moon and Eliza Carthy's Wayward Band.

His music is rooted in Scottish, Irish and English Trad Music but he takes influences from many genres such as jazz, gypsy jazz, bluegrass, funk and classical music. Andrew's debut album, 'Tyde' is named after his first band.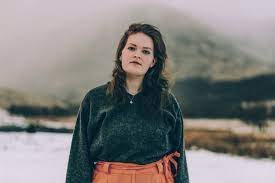 'Hallival' is the long-awaited debut album from Leeds-based folk singer and songwriter, Iona Lane. 'Hallival' is one of the mountains on the Isle of Rum.

Iona says she found herself fascinated by folklore and folk stories from across the UK and her record is inspired by natural landscapes, scientific discoveries, equality, human relationships and the supernatural, all tied together by a strong sense of place and a love for being in wild places.

"I'm pleased both Andrew and Iona will be on the show as their musical output is interesting and displays their strong musicianship," said John Joe. "A' coimhead air adhart ris gu mòr."

You can get in touch with John Joe by email: johnjoe.macneil@celticmusicradio.net or via social media.
John Joe MacNeil Live – Monday evenings from 6 pm
---