Mike Dillon – Back At The Mic

One of Celtic Music Radio's longest-serving presenters will be back on air again later this week (Friday, May 20).

Mike Dillon is resuming his late-night Friday show, Singers and Songwriters, at the station's new studios in the Braehead Centre, one of Scotland's premier shopping malls.

Due to the pandemic, Mike was unable to broadcast but now is keen to get back into action.

"It will be great to be broadcasting the show every Friday again," said Mike. "The new studio is excellent so it is going to be a real pleasure to be at the mic to bring listeners a wide range of singers and the most prolific songwriters of our time.

"I have missed being on air so I'm hoping many folk will tune in to share the music I'll be playing. It will be so good to have their company once again."

Celtic Music Radio opened the studios recently and Alex Jenkins, chair of the board of directors, said:

"Thanks to the tremendous effort of our technical team, presenters have been able to broadcast from their homes throughout the pandemic but they are now keen, like Mike Dillon, to be back in the studio.

"From our excellent Braehead base we are pushing ahead to continue delivering great programmes every day, all day.

"Our heartfelt thanks again go to those at the Braehead Centre for this terrific arrangement that gives Celtic Music Radio a new home where we can start a new era for the station, which is now in its 15th year.

"We're looking forward to strengthening our association with such a prestige centre that is popular with so many."
• Singers And Songwriters with MIKE DILLON, Fridays 8 – 10 pm on Celtic Music Radio 95FM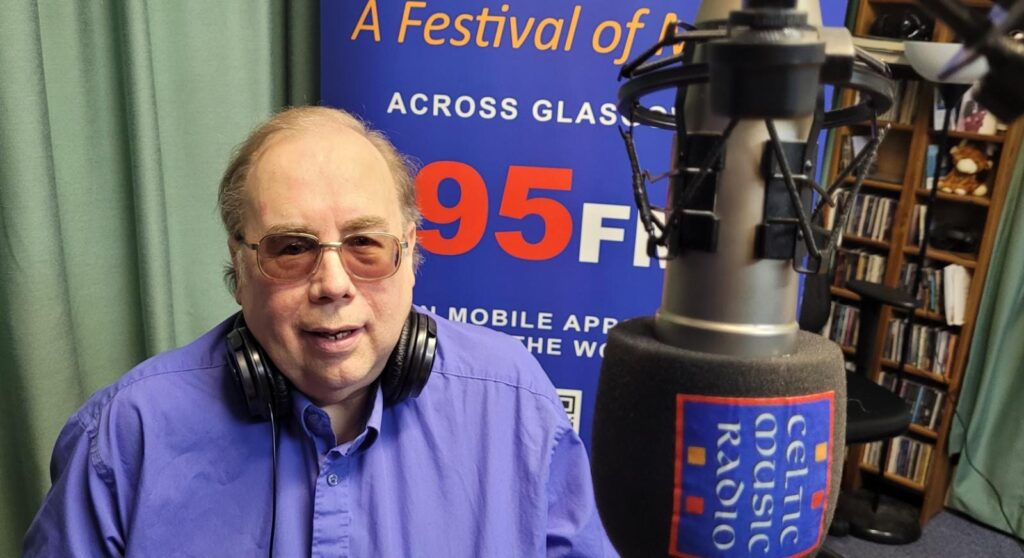 ---