Station Welcomes New Presenter – Hugh Taylor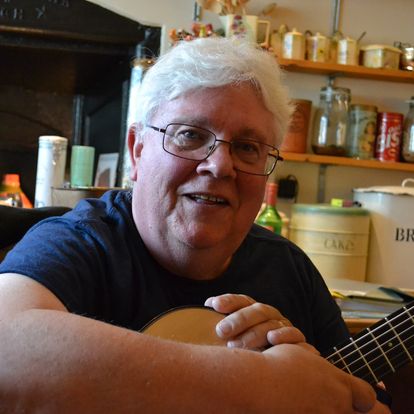 Hugh Taylor presents his first show, FolknStuff this week on Celtic Music Radio (Tuesday, April 18) between 4 and 6 pm.

Hugh's an experienced broadcaster – and journalist – having started broadcasting 38 years ago with the Westfolk Show on West Sound Radio.

He freelanced for the BBC and this included producing a series of folk shows for Radio 2, with a three, half-hour series on the Stewarts of Blair among the projects.

He then became a travel writer, photographer and guidebook author until retiring eleven years ago, That's when he became involved with community radio at Alive 107.3 in Dumfries, producing and presenting weekly his FolknStuff show.

"Now, I am all set and really looking forward to broadcasting on Celtic Music Radio," said Hugh.

Alex Jenkins, chair of the station's board of directors, welcoming Hugh to the fold, said:
"He will be a very welcome addition to our excellent programme schedule and all of us at the station hope he enjoys presenting his shows every Tuesday."

• FolknStuff with Hugh Taylor, Tuesdays 4 – 6 pm.
---