TRAD.ATTACK! – Set For Guest Slot with Fiona McNeill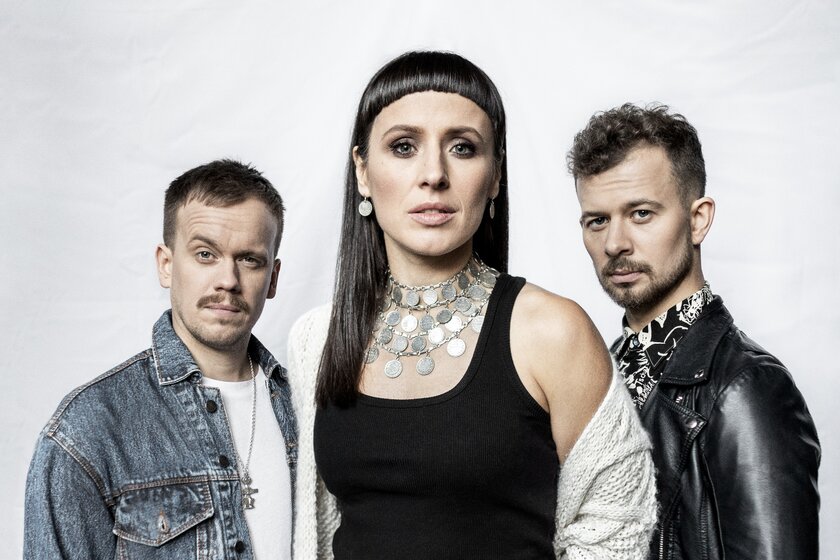 Estonian trad-pop-rock band Trad Attack! have a masterplan to play in every country in the world – but they will take time out to be guests on Fiona McNeill's Celtic & Folk Fusions show this week (Tuesday, April 26.)

And Fiona can't wait to welcome them.

"They are a really awesome band and I've been listening to their music for years now," said Fiona. "I just love them and I'm mega excited to be interviewing them."

Trad.Attack!, formed in 2013, deliver fresh folk music that's friendly, passionate, powerful, dynamic, cheerful and true to the roots.

The trio – Jalmar, Sandra & Tõnu – take something old and sacred, something that has been passed down the generations in secrecy and drag it out into the daylight of the 21st century.

Winners of an amazing 28 music awards, they have released four albums: the latest being "Make Your Move" in 2020. The band wanted the 12 tracks to make you smile, dance, mosh, and yearn, evoking a full palette of emotions.

In the nine years since coming together, Trad.Attack! has reached every continent and performed in 37 countries at major festivals – now there are only 159 countries still to experience the power of their music.

"We are built on the courage to do something different, to jump headfirst into the deep end," say the band members. "We choose our own way and create our own path."

• Fiona McNeill's Celtic & Folk Fusions Show with special guests Trad.Attack! on Celtic Music Radio, 6- 8 pm Tuesday, April 26, 2022.
---