Tribute Show To Allan Broom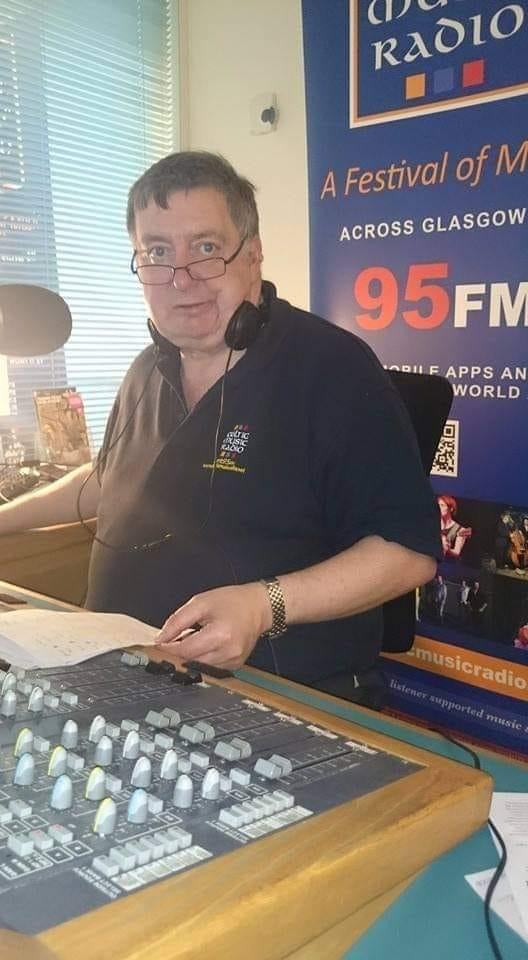 We are pleased to be broadcasting a special show on Friday, August 20 in memory of our fellow volunteer and dear friend, Allan Broom, who died earlier this month.

An early edition of The Broom Cupboard that we've found in our files will air between 11 and 1 pm, highlighting Allan's warm style and knowledge of the music he loved to share.

Allan always treated his audience to a great selection of songs and laid-back chat, week in, week out, and when ill health prevented him from presenting his shows, he was sorely missed.

"We feel it is right to broadcast this Broom Cupboard show as a tribute to Allan, who was so well liked and respected by all of us at Celtic Music Radio and his many listeners," said Alex Jenkins, Chair of the board of directors.

"I knew Allan for a long time and I know just how much music and presenting his show meant to him. We will miss him but his contribution to the station and his involvement won't be forgotten.

"Our thoughts are with Allan's family at this time."

• SPECIAL BROADCAST : The Broom Cupboard with Allan Broom, Friday, August 20, 2021, 11 – 1 pm.
---