Ainsley Hamill – Not Just Ship Land
Mix Heather Small & Julie Fowlis and you've got singer songwriter Ainsley Hamill. One of the UK's leading and most diverse singers, Ainsley has a long list of nods including the BBC Radio Scotland Young Traditional Musician of the Year Finalist and Gaelic Singer of the Year Finalist at the MG ALBA Scots Trad Music Awards. She represented Scotland at Eurovision in Gothenburg and has appeared at folk festivals the world over, including The Festival Interceltique de Lorient and Celtic Connections for the last 10 years.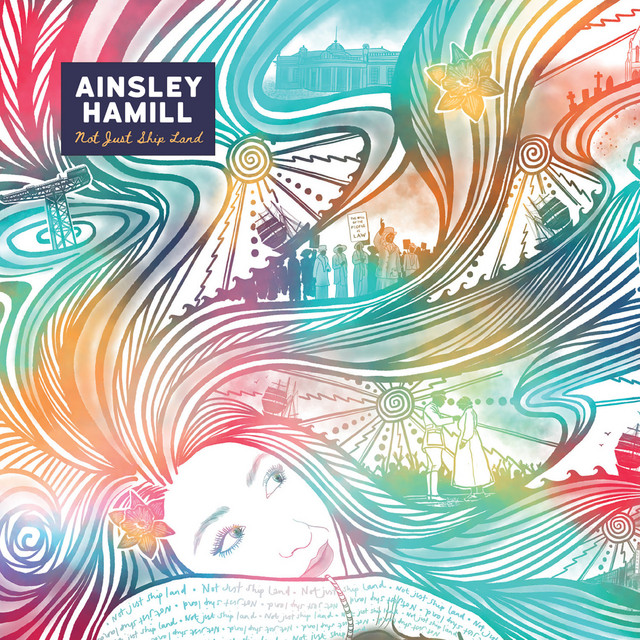 2021 sees a new direction for Ainsley with the release of her debut feature album 'Not Just Ship Land'. Produced by BBC composer Malcolm Lindsay, 'Not Just Ship Land', released in March, is inspired by the surroundings and unsung heroes of Govan and Glasgow.
Hailing from the West Coast of Scotland, Ainsley specialises in song writing and songs in Scottish Gaelic and English. Her love of Gaelic song was nurtured whilst studying at the Royal Conservatoire of Scotland and Trad roots are close to her heart.
With this new album however, Ainsley is exploring new sounds and ideas as she pushes out from these roots to create personal material that encompasses big topics close to her heart, including feminism and equality, while unearthing forgotten stories and places that deserve a voice.
For many years Ainsley performed and toured with folk bands Barluath and made appearances with The Unusual Suspects . During this time, her accomplished song writing skills were evident in Barluath's two studio albums; 'Source' and 'At Dawn of Day' as well as various singles including 'Touch the Gate' and 'At the Fair'. Ainsley is a current member of folk band Fourth Moon, performing Gaelic, English and her own material, as well as step dancing.
---