Some of the most sought-after artists on the Scottish folk scene have come together to create a formidable collective. Entitled Staran, the group recently released their self-titled debut Album. Comprising a group of established musicians in their own right, this collective is a meeting of musical minds that explores a diverse range of styles and backgrounds. While the overall sound in rooted in Scottish traditional music, there are undoubtedly elements of inspiration from the genres of jazz, minimalism and experimental electronica.
The multi-layered and complex musicality that is heard throughout is created by Kim Carnie (vocals), John Lowrie (Piano, Harmonium, Rhodes, Percussion), Innes White (Acoustic Guitar, Electric Guitar, Mandolin), James Lindsay (Double Bass) and Jack Smedley (Fiddle). The album also features backing vocals from Megan Henderson on two tracks.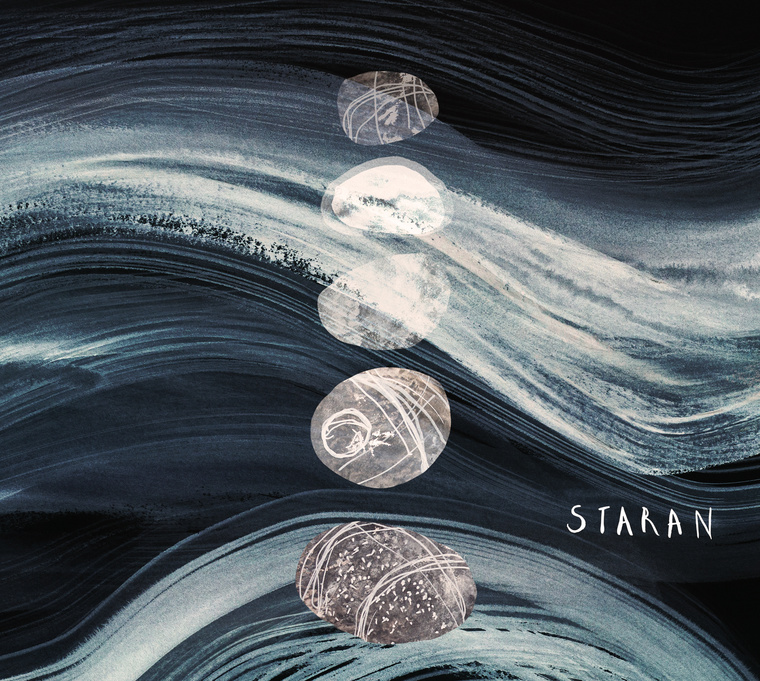 Writing the album was a very organic process for the group, who made a conscious effort not to overcomplicate the production in order to focus on the collective sound. The respective talents of all of the musician are blended together to create an incredible new body of work that showcases a unique collaboration between like-minded individuals.
John Lowrie, who brought the collective together, said: "I have had the opportunity to work with each of the musicians involved in Staran on individual projects, but we had never worked all together as a 5-piece. They are all musicians who I greatly admire and so I really wanted to explore what we could achieve if we all got together to create music as one group.
"I think the relationship we have as friends is reflective in the music we have created. Our sound is collaborative and we work together as a five-piece to create a big sound collectively, whilst giving each other the space to be expressive."
At a time when the band were unable to travel, they sought inspiration from the present and their surroundings. Staran, meaning path, trail or stepping stones in Gaelic, reflects the themes of 'places' and 'moments' that thread through the album. The result of the collective's inspiration is a rich and cohesive sound; atmospheric and textural with acoustic instruments at the heart of it.
Recorded in late 2020 during a period of fluctuating travel restrictions, the band worked between Jack Smedley's home studio and GloWorm Recording, both in Glasgow. Piano and harmonium were recorded at Castlesound Studios in Pencaitland.
Due to the unconventional recording process, as dictated by the pandemic, the mixing and mastering stage of the album was essential in keeping Staran's authentic sound. Studio Engineer Euan Burton was an integral part of bringing the album to life during the mixing process, contributing sounds and guitar pedals to combine with the recorded acoustic instruments.
Alan Douches then mastered the album in New York. Having mixed a number of the collective's favourite albums, including Anaïs Mitchell's Young Man in America, Staran were very keen to work with him to add an extra layer of warmth to their record.
With vast success as musicians individually, together Staran are set to take the Scottish folk scene by storm. The album was co-produced by John Lowrie, Jack Smedley, Innes White and Euan Burton. It was mixed by Euan Burton and mastered by Alan Douches.
---