Album of the Week – Bella Gaffney 'Reflections'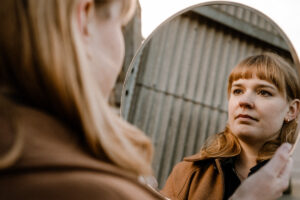 Yorkshire-born Bella Gaffney's fourth solo album 'Reflections' is inspired by the connections she made during the lockdown period.
Bella's music is characterised by her distinctive voice, intricate guitar playing and her knack for storytelling where she dips into her own life experiences, the natural world as well as the rich history of folk music.
In addition to her solo work, Bella is also a member of the popular folk band, The Magpies.
You can hear Bella in conversation with Liz Clark on the Album of the Week Show here.
http://www.bellagaffneymusic.com/
---