Multi-instrumentalist and composer Kenneth MacKenzie on The Afternoon Show
Multi-instrumentalist and composer Kenneth MacKenzie Ian Oliphant's guest on the Afternoon Show today.
His latest album Glendrian features Scottish traditional music inspired by the history and landscape of the Highlands, taking listeners on a journey through north-west Scotland, from Sanna to Uist.
Kenny composed most of the tunes on Glendrian, while respected composer and musical director, Will Marshall, lent his valued creative input on the arrangements.
With his musical roots in world-class pipe bands, Kenny has been involved in Scottish traditional music since the age of 14.
Highlights of his far-reaching musical career include performing on Toyota Pipes and Drums' Amazing Grace album – one of the bestselling pipe band albums of all time – and playing around the world.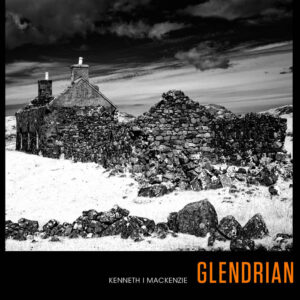 • The Afternoon Show With Ian Oliphant and Guest, Kenneth MacKenzie: 2 – 4 pm, Monday, June 26.
---