Album of the Week – Blazin' Fiddles 'XXV'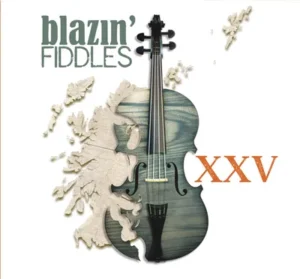 Blazin' Fiddles celebrate 25 years and present their 10th album – XXV – recorded at Peter Gabriel's legendary Real World Studios.
They enjoyed the thrill of recording live, as a band in one room and the result is an album that embodies the freshness and spontaneity of a live performance.
XXV draws together the distinct musical flavours of the Highlands and Islands, blending new tunes and old, coming together in a fiery blend to excite the senses.
In terms of personnel the band has evolved considerably over the years, but the constant is a passion for the music: the same today as it's always been.
From remote village halls to the BBC Proms at the Royal Albert Hall, the powerhouse fiddle quartet of Bruce MacGregor, Rua Macmillan, Jenna Reid and Kristan Harvey are joined by the formidable Anna Massie on guitar/fiddle and Angus Lyon on piano to deliver intoxicating music.
Band members will be chatting with Hugh Taylor on the Album of the Week Show today (Saturday, October 7) at midday.
• ALBUM OF THE WEEK SHOW – BLAZING' FIDDLES WITH HUGH TAYLOR – MIDDAY – SATURDAY, OCTOBER 7.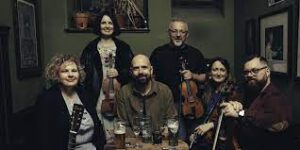 ---