Album of the Week – Findlay Napier 'It Is What It Is'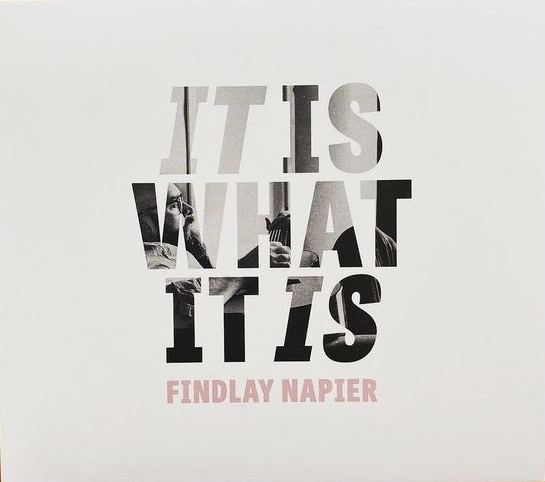 Findlay Napier is one of Scotland's finest singer-songwriters with sparkling songs that are full of earthy humour, hopeless love and biting satire.

So we are grateful when he delivers new offerings though he freely admits his fourth album – It Is What It Is – certainly wasn't planned.

"I hadn't intended to make an album, it was an accident and it came about when producer and pianist, Angus Lyon, thought it might be fun for us to record for a day when the first lockdown ended," said Findlay.

"I thought two days would be more fun and by the end of them we'd completed eight songs. In all, we drew from around 35 I had in notebooks and on my phone with Angus editing them down to the twelve tracks that made it on to the album."

It was recorded and mixed at Gran's House studio with Angus and Chris Waite, and features many talents from Scotland's folk scene plus co-writes with Ivor Novello-nominated, Boo Hewerdine.

Findlay added: "The album sounded great as it was, but we wondered what it would be like with a band.

"Louis Abbott (Admiral Fallow) had set up a drum studio in his attic and Euan Burton (Beth Nielson Chapman / Kris Drever) was doing incredible things on electric and double bass from his spare room.

"Donna Maciocia and Megan Henwood (BBC Radio 2 Award winner) were able to record backing vocals from home, while my wife Gillian Frame was in the studio with me and layered up strings in one afternoon.

"The phenomenal Canadian singer-songwriter Terra Lightfoot sent us the guitar we needed for the song 'American Promise American Lies' and Gustaf Ljunggren, who played on my VIP album, sent a slide guitar solo along with brass parts because he felt it needed brass. He was right."

'It Is What It Is' – the follow-up to 2017 release, Glasgow – was described by one critic as a "must buy for anyone who appreciates and treasures original music with heart and soul."
---