Album Of The Week – Skerryvore 'Tempus'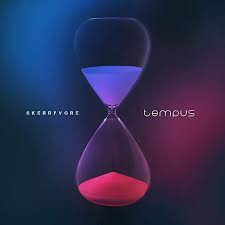 There's no doubt that Skerryvore have reinvented and reignited Scottish roots music with a modern alt-pop flavour that thrills an ever-expanding multicultural global audience.
But developing their sound and approach remains part of their drive – and 'Tempus' proves it.
This is a bold, vibrant album that the band feels is "epic of melody, intimate of feeling and plugged into the roots of Scotland while blasting out to the world."
They focused on broadening the core into a fresh pop immediacy with wider stylistic adventures.
As vocalist / guitarist Alec Dalglish, said: "We wanted to get the production bigger, more fully formed. We wanted to make music on a much bigger scale, to reach a lot more people.
"But in doing that, we also had to write and record songs that are still what make Skerryvore what we are."
On Tempus they've taken a rip-it-up-and-start-again approach by blending anthemic highs, strident rock, stadium-ceilidh thrills and subtle dance beats for a sound that instantly transports the listener to a famously, good-time Skerryvore gig.
The band joins Alex Jenkins today (Saturday, May 27) to chat about Tempus on our Album of the Week Show at midday.
• Album of the week Show – Skerryvore with Alex Jenkins – midday today.
---