Barry Nisbet and The Springbank Voyage
A skilled guitarist, fiddler and songwriter, Shetlander Barry Nisbet is inspired by stories, both historical and contemporary. Performing in dialect and English, his songs give a sensitive, occasionally humorous take on past and contemporary events. Nisbet's fiddle style derives from the local Cullivoe Fiddlers tradition.
As likely to be seen at the wheel of a tall ship as on a festival stage, Barry has sailed the Pacific, Atlantic and Southern oceans, and now runs the Sessions and Sail voyages exploring music and culture on the Scottish and Irish coasts.
He has toured in the UK and Europe as a solo musician and as part of groups including Dundee punk-bluegrass explosion Wire and Wool, French Americana trio Tildon Krautz, and Shetland's Rack n Ruin. In 2018 he released his first solo album, A Bright Ray of Sunshine, on the Rattled Rig label, gaining 5-star reviews in publications such as RnR magazine. He was granted a Dundee Musicians Award in 2016.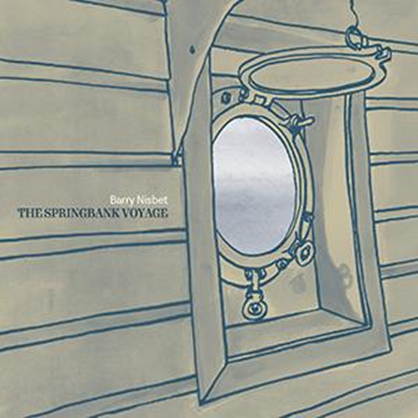 The Springbank Voyage tells the story of the Clydebuilt four-masted sailing barque Springbank and her journey from Hamburg to Mexico in 1908.Her crew included a woman from Liverpool, a captain from Newfoundland, five Shetlanders, one Orcadian, and various sailors from England, Scotland and Denmark. Heartbreak, danger, wonder and tragedy followed the ship's voyage round Cape Horn to her destination in Mexico.
Nisbet's music has been compared to influences from the late Iain MacKintosh to the Waterboys; his fiddle style derives from a rare Shetland tradition of Cullivoe fiddlers.
The album comprises original tunes and songs that explore Scots and Shetland dialect, and was recorded with a classy studio band including Ellen Gira on cello; Theo Barnard (Wire and Wool) on guitar, Pepita Emmerichs (Oh Pep!) on mandolin; Ade Dacre (Badly Drawn Boy) on drums; Stephen Jack (Theo Bleak) on bass; Eilidh Grant on vocals, Harry Bird (The Rubber Wellies) on backing vocals, and Miriam Iorwerth on Marimba. It was recorded by Robin Wynn-Evans (Dodgy, Manic Street Preachers, The View) at Tpot Studios, Perthshire. Cover art was created by Mick Peter of Glasgow.
The tracks also feature spoken samples from Shetland storyteller Lawrence Tulloch (1942-2017), and Shetlanders Alice Jamieson and Helen Nisbet.
The Springbank Voyage was funded by Creative Scotland and supports Scotland's Year of Stories, 2022.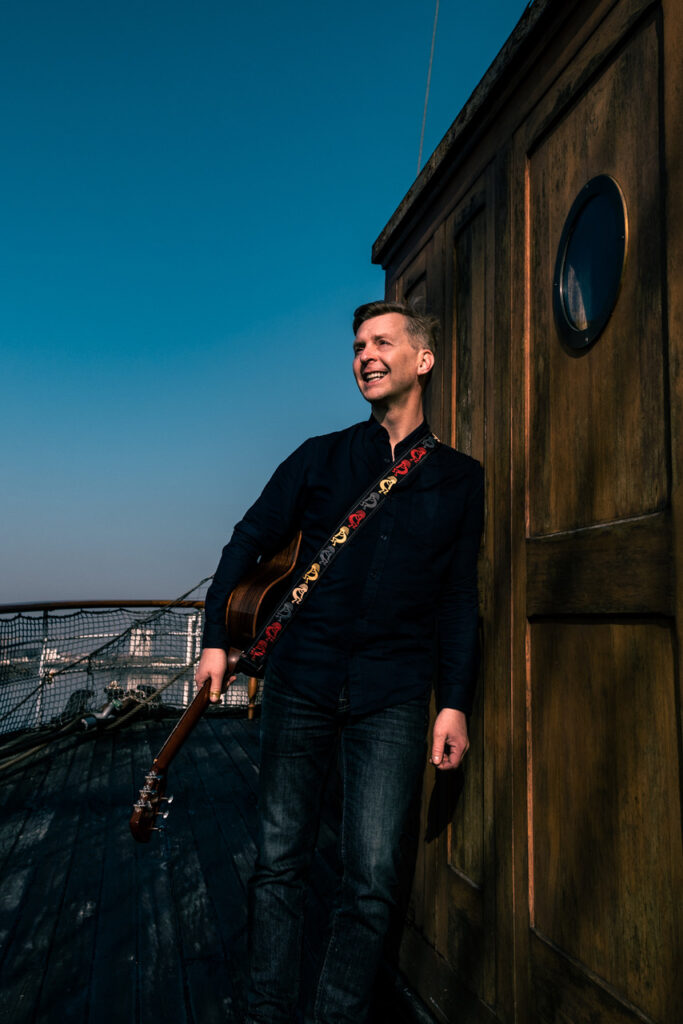 Barry Nisbet says: 'The story of the Springbank voyage has fascinated me since I first heard it from Lawrence Tulloch in Shetland as a child; my retelling for this album is inspired by many of my own experiences sailing square rig ships in the Pacific between 2000-2008'.
Jenna Reid says "My friend Barry has written an album of wonderful music. I love it but most of all I'd like you all to love it too. Barry is one of the most gifted people I know – at home with any stringed instrument or captaining a ship on the seven seas. Find him here with his music, beautifully drawing on the traditions of Shetland and his life on the water"
---