Sounds Celtic – Moira Kerr Interviews Rab Noakes and Brooks Williams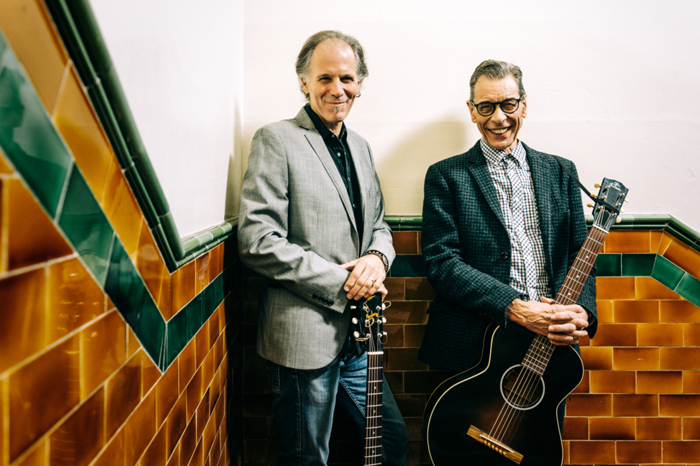 The highly acclaimed Trans-Atlantic singer/songwriter collaborators, Rab Noakes from Scotland and American Brooks, played at The Glad Café in Glasgow recently, delivering a sparkling set.

The duo share a passion for acoustic roots rock, hook-laden songwriter pop, and folky Americana.
Although they met in Glasgow in 2018 when Rab sang backing vocals on Brooks' Lucky Star recording, their connection goes back nearly 30 years.

At the very beginning of Williams' career, he began or ended every show with a song called Dublin Take Me, which is a Noakes' song that Williams learned from a cassette a friend brought back to America from a holiday in Scotland.

Moira chatted with the men before the show and their conversation can be heard on Saturday, September 27, from 10 to midday.

• Sounds Celtic – Moira Kerr with guests Rab Noakes and Brooks Williams.
---