Bluegrass Beats – With Special Guests Rain Of Animals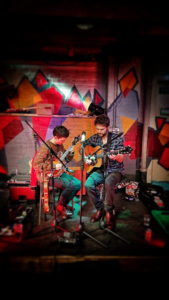 RAIN OF ANIMALS
There are some musical duos so meant-to-be-together – and world-roving Rain Of Animals are one such pairing.
Pepita Emmerichs (of former Aussie chart-toppers Oh Pep!) and Theodore Barnard (Wire & Wool) grew from their love of all things mandolin, fiddle, guitar, harmony vocals, bluegrass, old-time, swing, and much, much more.
Spanning originals to arrangements of classics and rare gems they've unearthed on their travels, their sound is both new and old, enchanting in its instrumental wizardry and musical integrity.
Their instrumental album 'Nali's World,' recorded during the very depths of lockdown, featured a previous few years' worth of fiddle tunes that Pepi and Theo composed on their musical adventures in Australia and Europe.
They have already been confirmed for Celtic Connections in Glasgow in January and today (Saturday, October 14) they will be chatting with Bluegrass Beats' hosts, Louise and Alan Mairs, from 8 pm.
•. THE BLUEGRASS BEATS SHOW – WITH LOUISE AND ALAN MAIRS – AND SPECIAL GUESTS RAIN OF ANIMALS – SATURDAY, OCTOBER 14 – 8 to 10 pm.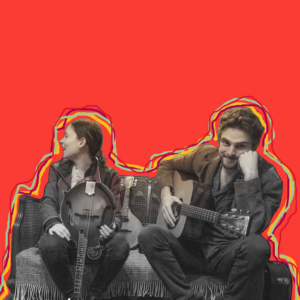 ---