Celebrating 20 years of PLANTEC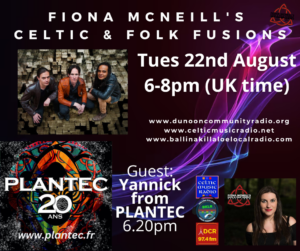 PLANTEC are celebrating 20 years as a band and Yannick, one of the widely acclaimed trio, will be Fiona McNeill's guest on Celtic Folk Fusions this week – Tuesday, 22nd August.
The Breton-based band is at the very leading edge of Celtic music whose style has been described as an "untamed energy" with immersive shows featuring wild and primitive dance sounds from all over the world with inventive use of videos.
Yannick and Fiona will look at their musical career and plans for the future.
• CELTIC FOLK FUSIONS – with Fiona McNeill – Tuesdays at 6 pm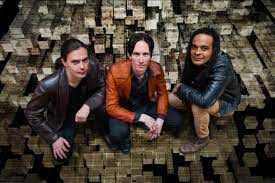 ---