Guest Spot For Abigail Pryde on Celtic Folk and Fusion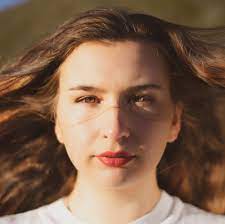 Scottish country singer, Abigail Pryde will appear on this week's edition of Celtic Folk and Fusion to discuss going solo.

She has released a single, 'Lady,' having written and recorded with other artists such as folk band Heron Valley for much of her career.

Abigail grew up in rural Argyll with music at the heart of her family and local traditions. Fiddle was her first instrument, however she learned guitar and vocal stylings at home with her father before moving to Glasgow to pursue music at university and eventually full time.

Show presenter, Fiona McNeill, said: "Music is in Abigail's blood and in her heart and there is no denying that you can hear that in her music.

"If you're a fan of Dolly Parton, Kacey Musgraves and Tenille Townes then Abigail's music is certain to please. Looking forward to a chat with her."

• Celtic Folk and Fusion with Fiona McNeill – 10 pm, Wednesday, March 31, 2021
---