Nathan Bell – Red White and American Blues (it couldn't happen here)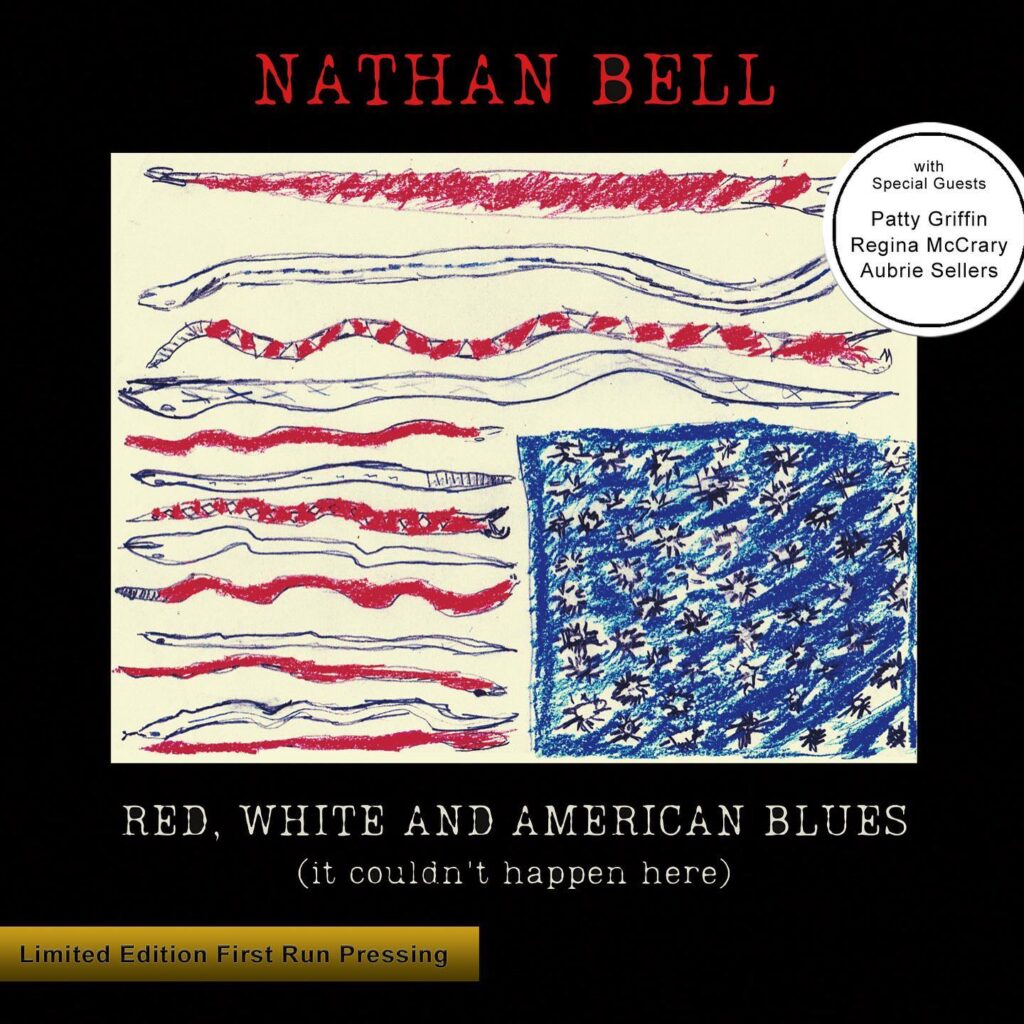 Tennessee based singer/songwriter, Nathan Bell is currently touring the UK promoting his absorbing new release, Red White and American Blues (it couldn't happen here.)

The 13 tracks on the album feature roots and rock, blues, jazz and folk, all delivered in a sleeves-rolled-up, honest and uplifting way.

While it's not a protest album it does have protest songs and, overall, it takes a long, critical and considered look at his native country.

His guitar playing is superb, his vocals are gutsy yet tender and he's joined on several tracks by Grammy Award winner Patty Griffin and the highly-rated Regina McCrary and Aubrie Sellers on others.

There is power in his music and it drags people in to sit up and take notice. As one reviewer observed: "Nathan is a true sage for these troubled times."

Interestingly, on his first ever visit to the UK, Glasgow was his first stop for a live set for Celtic Music Radio during Celtic Connections in February 2017.

This powerful set of songs display his anger, his hopes as well as fondness for people. It was recorded in California in 2019 but the pandemic delayed its release until now. It came out in the United States on the 20th anniversary of 9/11.

---