Presenter Fiona Gets Her Hands On Trophy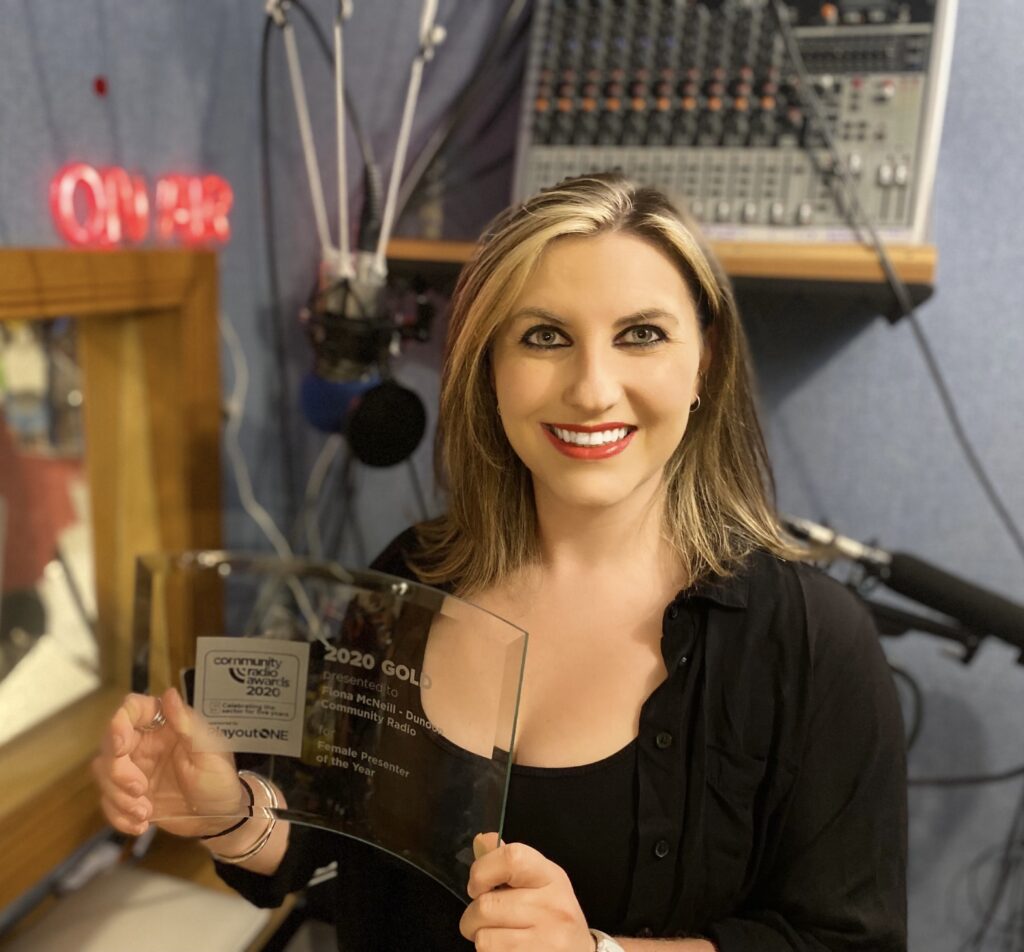 One of our broadcast team, Fiona McNeill, won the Community Radio UK Gold Award for female presenter of the year 2020.

But, because of pandemic-related issues, she only got her hands on the trophy recently.

Fiona, who has been producing and presenting the Celtic & Folk Fusions Show on Tuesday evenings for seven years, was so pleased to receive it.

There was a virtual online awards ceremony but no celebratory show to attend.

"The radio winners had to wait for their trophies and I'm glad I have it now," said Fiona, who was also Bronze award female presenter of the year in 2019.

"It was awesome to get an upgrade and it came on the same night as Celtic & Folk Fusions was nominated in the Trad Music in the Media category at the MG Alba Scots Trad Music Awards 2020.

"I love presenting the show and it is gratifying that listeners are so supportive and that the industry has given the show this recognition.

"It's a fun thing to do and I'm so grateful that the show, which also goes out on Dunoon Community Radio, River Radio & Ballina Killaloe Local Radio, is a success."

Talented Fiona is a member of Reely Jiggered, whose third release, the sparkling, Tricky Terrain was Celtic Music Radio's Album of the Week in July.

The record by Alison and Fiona McNeill and Scott McLean takes its inspiration from the band's travels and their home by the River Clyde with Alison's compositions and lyrics offering a reflection of the landscape, the people, the light and the water.

It features ten new tracks, but it also includes their last single, Walking Boots as well as Ae Fond Kiss that they released for Burns Night this year.

The album is available from the Reely Jiggered webshop: https://www.reelyjiggered.co.uk/shop/

• Celtic & Folk Fusions Show with Fiona McNeill, Tuesdays from 6 – 8 pm.

---