Hailing from Findochty in the North East coast of Scotland, Ron Jappy is an extremely accomplished and respected musician. Starting off his musical journey as a fiddle player, Ron is now highly sought after as an arranger, fiddler, guitarist, and pianist.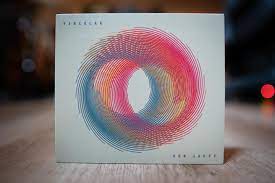 "One of the true joys of being an accompanist is sharing musical experiences with a vast array of talented and gifted musicians. It serves to influence, inspire and motivate me and allows creative expression regardless of situation. This record sets out to convey how different styles and genres have influenced me over my career, bringing together some of my favourite musicians with whom I've worked with through my role as an accompanist".

Ron Jappy
In a career lasting almost a decade, Ron has performed extensively throughout the world with established artists such as; Claire Hastings, Iona Fyfe, Jamie Smith's Mabon, Joy Dunlop, Mànran, Rachel Hair, Skerryvore and the Scott Wood Band.
Vincular is Ron's debut album and is the culmination of his musical journey so far. The premise of this project was to create a record coordinated, arranged and drawn together from the viewpoint of an accompanist.
Enhancing a work and shaping its musical identity is something Ron is very passionate about and through his role as an accompanist, he has brought together a collection of musicians to create an album of unique perspective.
---